Happy St. Patrick's Day! You don't have to be Irish (as in fact I'm not) to enjoy the spirit of this festive holiday that's celebrated more in the U.S. than in Ireland. Want a green beer? Nah! But wait: Is there even such a thing as Irish wine?
Well … sort of, a little bit. "European Commission considers Ireland a 'wine-making country,'" Paris Donnatella Callan wrote in a 2019 story, "Five Irish Wines You Need To Know About," on the Ireland Before You Die travel website. "Indeed, Ireland is home to a handful of small vineyards (mostly in the nation's southerly County Cork) which all produce home-grown grapes for the most popular Irish wines on the market."
Ireland, of course, is much better known for Irish whiskey, the subject of many an Irish tune, than it is for its tiny wine production, none of which appears to be exported to the U.S. We won't even talk about Bailey's Irish Cream; and my favorite Irish tipple, Guinness Stout, might be another story for another day.
In honor of the day, let's hop into our time machine and revisit my column for St. Patrick's Day in 2006, Wine and the Irish.
"Did St Patrick enjoy a glass or three of wine?"
With the Irish saint's day coming up Friday and much of the world putting on something green regardless of our actual ethnic heritage, this provocative opener to a story in the Belfast Telegraph caught my eye. It's not a question I had thought of before, but if I ever imagined Saint Paddy drinking at all, I would have envisioned him quaffing something black and malt-based, an early precursor of Guinness Stout.
Not so, argues writer John Hunter in a feature story headlined Wine & Vine: Here's to St Pat. Since the historical Patrick's family was Romano-British nobility, he said, wine imported to the northern Isles from Rome might have been a normal thing. What's more, Hunter wrote, "Patrick's later Irish crusade led missionaries to Europe, where early records of their presence in Bordeaux and the Loire valley exist."
Ireland's French connection in more recent times – "recent" being interpreted as "the past 300 years" – is even more easy to trace. Simply check out the vineyard map of Bordeaux, and you'll find it as studded with Irish names as currants in a loaf of soda bread: "Lynch," "Boyd," "Kirwan," "Barton," "Clarke," "Dillon," "McCarthy," and "Phelan," all appear on the labels of excellent Bordeaux, including such great properties as Chateau Lynch-Bages and, at the pinnacle, Chateau Haut-Brion.
So, as I wrote for March 17, 2006, and repeat today: "If you're not in the mood for a black draught of Guinness or green-tinted mass-market American suds on Saint Patrick's Day, feel free to substitute a glass of fine Irish Bordeaux. And, although a good claret should go well enough with corned beef and cabbage, bear in mind that this purportedly Irish dish is really an Irish-American immigrant invention. Back on the Auld Sod they'll be dining on spring lamb, and there's really nothing better with that than a good Bordeaux."
John Hunter's 2006 story in The Belfast Telegraph seems to have disappared from the Internet, but here's a link to a similar column that he wrote in 2004.
Rather than subject you to an Irish whiskey or dark, foam-topped stout this week, let's move thousands of miles south of Ireland to South Africa for my report on the brand-new vintage of Babylonstoren South Africa Chenin Blanc, a delicious white wine that I had reported from the previous year's vintage around this time last year. You'll find my notes below. If you try it, I think you'll enjoy it.
Finally, I'll leave you with another foot-tapping Irish drinking song, The Clancy Brothers' Jug of Punch. Sláinte!
Support The Wine Advisor:
"Buy me a glass of wine"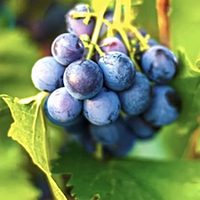 Hi, everyone! As many of you know, I don't accept free wine or other gratuities from the industry, so small donations and a select group of carefully chosen advertisers make this publication possible. Now you can lend a hand directly and cheaply: Buy me a glass of wine for just $5 to chip in on our expenses. Every ten contributions adds up to $50, enough to buy wine for review in at least two editions of The 30 Second Wine Advisor. Click to learn more!
Today's Tasting Report
Babylonstoren 2022 South Africa Chenin Blanc ($15.99)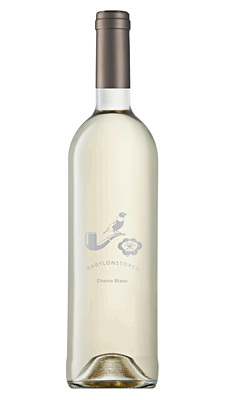 Babylonstoren South Africa Chenin Blanc, is a clear, bright straw color with a faint brassy greenish hue. Peaches, pears, and apricots dominate its pleasant aroma and carry over on the palate where they join appetizing elements of fresh pineapple and lemon curd. It's fresh and acidic and technically dry at a light 3.7 grams of residual sugar per liter of wine, but the forward fruit flavors give the impression of slight fresh-fruit sweetness well balanced by crisp acidity. Zippy lemon and lime add a touch of stony minerality in the long finish. 13.5% alcohol. U.S. importer: Tamarca Imports LLC, Snellville, Ga. (March 11, 2023)
FOOD MATCH: Chenin Blanc is an easy match with a range of fare, from seafood and fish to chicken and lighter meats, plus cheese dishes and dinner salads. It's a good choice with moderately spicy fare, and went very well with a a hearty Italian-style plate of Rancho Gordo cassoulet beans cooked with onions, garlic, red and black pepper, and crumbled Field Roast Italian fennel and garlic sausages.
WHEN TO DRINK: The winery presents it as a wine to be drunk within a year, and its synthetic cork supports that advice. Drink up, and look for the 2023 vintage (which will be picked soon in South Africa's Southern Hemisphere climate) around this time next year.
VALUE:
Wine-Searcher.com calculates $17 U.S. retail for all vintages. I paid $16, a dollar more than last year, and still rate it as a fine value.
WEB LINK:
Here's a link to a detailed fact sheet on last year's Babylonstoren Chenin Blanc. Based on my tasing, the 2022 report should be similar.
FIND THIS WINE ONLINE:
Check prices and find vendors for Babylonstoren South Africa Chenin Blanc on Wine-Searcher.com.
Follow this Wine-Searcher link to read more about Simonssberg-Paarl and follow links to vendors for many wines from the region, including a number from Babylonstoren's portfolio..
Learn more about Chenin Blanc and find many good examples of the variety at this Wine-Searcher link.
Wine Focus March 2023 – Benchmarks of Chenin Blanc
Chenin Blanc is the most widely planted grape in South Africa, where it's also known as Steen and is said to make up nearly one-third of the nation's plantings. It's popular in California, where Jancis Robinson says there's more of it grown than in France. South of the Equator, it's popular in Argentina and at least a niche player in Australia and New Zealand.
Taste a few really good Chenin Blancs, and chances are you'll become a convert. Better yet, Chenin makes delicious sweet wines, attention-getting dry wines, and luscious wines that fall in-between. We're looking for benchmarks, though, so for this month's Wine Focus we're zeroing in on the Loire Valley and particularly on the wines of Vouvray and Montlouis, from the epicenter of the Loire Valley in Touraine, not far from the historic city of Tours.
Open some Chenin Blanc, taste it, and join us in Wine Focus to start talking about it!
Today's Sponsor: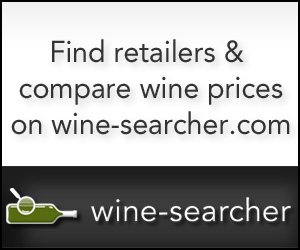 Explore Wine-Searcher
Wine-Searcher.com is the place to go online if you want to find where to buy a particular wine that interests you. What's more, Wine-Searcher.com offers so much more. It's well worth a visit just to discover its many features, including its popular list of the world's Top 10 Best Value Wines.
Good wines we've tried under $10.99!
Want tips to still more good, inexpensive wines? Here are Wine-Searcher links to vendors and prices for a bunch more wines for $10.99 or less that I've told you about in recent years. In some cases the prices may have risen over the $10.99 mark since I reviewed them, but they should still be excellent bargains. Please tell us about your favorites!
Sponsor the Wine Advisor.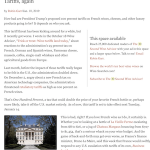 We appreciate your support
Support The 30 Second Wine Advisor and help us pay the rent while reaching 25,000 dedicated readers with your sponsorship message in this space, at the top of this E-letter, and on our social media. If you're an established business in wine, food, and similar ventures, there's no better way to focus your message toward an audience that comes here for just those topics. See our Sponsorship Page, or email Robin Garr for more information.
Wine Forum and Social Media
If you have questions, comments or ideas to share about today's article or wine in general, you're always welcome to drop by our online WineLovers Discussion Group, the Internet's first and most civil online community.
Discussions are open for public viewing, but you must register to post. If you're a Facebook user, you can join our forum with a single click! All you need to do is visit the forum and click "Social Login" at upper right.
We'd also be delighted to have you visit and "like" our WineLovers Facebook Page. This way you can get Facebook notifications when there's a new The 30 Second Wine Advisor issue or a topic of particular interest on the WineLovers Discussion Group (WLDG).