<! - Page Contents Begin Here - >
Anything but Chard (or Cab)?
Wine ABCs from Aligote to Zweigelt
© Donald A. Dibbern, Jr.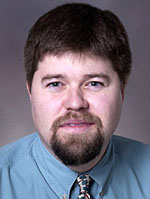 One of the most interesting aspects of wine is the incredible range and variety of flavors that can be found in what is, at its most fundamental level, simply fermented grape juice. Wine enthusiasts can enjoyably spend much time (and money!) learning and exploring the effects of numerous variables on the taste of this beverage.
There are direct effects from the land where the grapes are grown, the soil type, its nutrients and mineral content, capacity for water retention or lack thereof, the elevation and local microclimate and mesoclimate, including the amount of sun, rain, wind, temperature range and fluctuation, and other weather, what the French mean by the term terroir.
There are the changes and variations associated with the growing season of a particular year, reflecting the importance and distinctiveness of the vintage. There are important effects from certain viticultural techniques, such as canopy management (e.g., pulling leaves to reduce rot) and green harvesting (reducing crop load to promote ripening).
Of course, many of the numerous decisions wine-makers face in the winery have a major impact on the taste and style of a wine. Even once bottled, fine wines continue to change in the cellar over time, as tannins polymerize and precipitate as sediment, and the wine evolves gradually through a variety of chemical processes, beyond its primary and secondary aromas to develop tertiary nuances that can further affect complexity and balance.
These are just a few of the more obvious factors that interact to ultimately shape what you taste in the glass. I suggest that the place to start a discussion of these topics is with the specific grape varieties used to make wine.
One important historical difference between Old World and New World wines is that many of the classic European wines are classified and labeled primarily based upon location, while American, Australian, and other New World regions have emphasized the grape variety instead.
Thus, we are familiar with French Burgundy, Bordeaux, and Champagne, and Italian Barolo and Chianti, in contrast to California Cabernet Sauvignon, Merlot, and Zinfandel, and Australian Shiraz. Although substantial overlap in these distinctions has since developed, in no small part due to modern marketing considerations, this still reflects a significant difference in perspective.
The choice of grape variety to vinify, or several varieties used for blending, obviously has an enormous effect on the flavors of the wine that results in the end. In a sense, this is similar to an artist selecting certain colors for their palette. Many shades and variations are possible by lightening or darkening these colors, thinning or thickening them, or by blending, but there is an expected range of the entire spectrum that has been chosen with which to work.
Although literally hundreds of different grape varieties are used to make "varietal wines," most of the domestic wine purchased is made from only a few of these. According to The Wine Institute (www.wineinstitute.org), Chardonnay, Cabernet Sauvignon, Merlot, and Zinfandel together account for the majority, followed by small amounts of Sauvignon Blanc, Pinot Noir, and Syrah.
While it is comforting to return to wines from varieties and areas that we know quite well, which fit our tastes and palate, it is also exciting and enjoyable to explore wines of new regions and from unfamiliar grapes. Although not everyone may want to go to the extreme of sampling wines from over 100 different types of grapes, a challenge set out in fun by Steve and Deborah De Long, the founders of the Wine Century Club www.winecentury.com), discovering a "new" variety you enjoy can be its own rich reward.
Leaving aside rare, unusual, and exotic varieties to those adventuresome souls motivated to seek them out, I propose an altogether simpler quest. For those interested in expanding their wine horizons, I recommend trying an alternative for your next wine of each of the following "Big Eight": Cab, Merlot, Zin, Pinot, and Syrah/Shiraz for reds, and Chardonnay and Sauvignon Blanc (plus Riesling, which didn't even make the list above!) for whites. Consider these suggestions for alternatives to each of these varieties, which I think may provide an informative comparison and contrast.
Starting with the whites, Chardonnay is perhaps the most difficult to characterize and decide upon an appropriate alternative. It can be made in so many different styles, from steely, stony, chalky Chablis to rich and buttery Cali-Chard, from dry still wines to sparklers such as blanc de blancs Champagne, and even into sweet wine (Kracher in Austria makes a glorious dessert Chardonnay). The other white grape that comes to mind with such a range is Chenin Blanc. The Loire region of France is where Chenin seems to reach its noblest expressions, such as Vouvray, Bonnezeaux, and Quarts de Chaume; but fine examples can also be found from Australia and California. It too can be made into a mind-boggling range of styles, from dry to off-dry (demi-sec), to rich (moelleux) to sweet to sparkling (such as in Saumur).
Sauvignon Blanc is the standard-bearer for what are known as aromatic varieties, its fragrance being such a prominent characteristic. For an alternative here, Gewurztraminer appears the obvious choice. With an even more exuberantly perfumed and floral nose, the latter can still remain dry on the palate in most Alsatian bottlings. German versions often leave this wine a bit off-dry, which I find may better balance the bitter finish that often also characterizes this grape. Of course, both Sauvignon Blanc and Gewurztraminer can be made into fabulous dessert wines, as well.
Finishing the white wine category is Riesling, a noble grape probably more discussed than actually consumed by wine-lovers here in the United States. To my mind and palate, I would suggest exploring Gruner Veltliner as an interesting alternative here. Excellent examples of both varieties are grown in Austria, where they are both usually vinified dry. They provide a similar sinewy intensity and impressive structure (with substantial acidity reflecting the relatively cool climate), and palate notes suggesting the stony/slate/mineral soil where they grow. Gr¨ner Veltliner, however, often adds distinctive and flavors of peas, beans, lentils, and sprouts, which can make wines of this variety especially useful in pairing with foods notoriously difficult to match with wine, such as asparagus dishes.
Moving to the red wines, when I think of Cabernet Sauvignon, I think of wine to drink with a steak cooked rare. My choice for an alternative would have to also satisfy this excellent match. I suggest a Tempranillo, particularly a Spanish Rioja or Ribera del Duero. Similar to Cab, it is powerful, tannic, less overtly fruity wine, which can significantly improve with substantial cellaring. Both benefit from growing in relatively warm climates, which brings out their best varietal expression, and both are excellent to pair with grilled meats.
For the finest examples of Merlot, the characteristic that comes to my mind is the plushness of fruit. The best of these can be rich, dense, and plummy. For this variety, I again turn to Austria, this time for one of its little-known reds, Zweigelt. Although these wines can be difficult to find, they are well worth a special effort to try. They are both usually structured enough to age well for several years, but are not usually built for long-term cellaring like a Cab.
Zinfandel makes big, heady, alcoholic wines, with a mouthful of fruit and spice. These wines are jammy and delicious, but hardly subtle or elegant. Although Zinfandels can sometimes tend towards the rustic, I find their unpretentiousness quite appealing. Much has been made of Zinfandel as the classic "American" grape, although it can also be found in Australia and Italy (Primitivo). These wines benefit immensely when made of grapes grown on older vines, with their naturally reduced yields. Mourvedre (also called Mataro) is another grape variety with California old-vine plantings still extant. Although unblended examples are difficult to find from here in the United States, this grape is the principle variety in a number of French appellations, including Bandol in Provence. Certain Chateauneuf-du-Papes also have a substantial component of Mourvedre, notably Chateau de Beaucastel. Similar to Zin, this grape has an attractive fruit-forward palate, laced with complex secondary flavors, but in this case those additional notes are usually leathery and meaty, instead of peppery and spicy.
Turning to Syrah, called Shiraz in Australia, I think of very dense, dark, thick, and tannic wines. More than just big and powerful, like a Cab, these burly wines can be truly huge and extracted. Another opaque, inky purple-black, and massive wine variety, that shares a name (and controversial genetic heritage) with Syrah, is Petite Sirah. Although the flavor profile (or palate palette, so to speak) is rather distinct, the impressive structure of these wines is similar. These are the varietals to think of when looking for a "tooth-staining" wine. Petite Sirah in particular can have such substantial tannin that it often picks up a rather bitter finish if opened and consumed too young. I find it amusing to read critics' recommended optimal drinking windows for Petite Sirah, like "this vintage will be nearly ready to open in thirty years"!
Finally, what to offer as a foil for Pinot Noir? It should be a medium-bodied and elegant wine. It should also have what is known as transparency, demonstrating its terroir, clearly reflecting where it is grown. Although the flavors of Pinot can span a spectrum of fruits, including blue, black, purple, and red, for me the most notable are the red fruits. The darker fruits are found in many other red wines, but few other varieties are as good at displaying beautiful cherry, red raspberry, red plum, red currant, and pomegranate flavors. I can think of no better alternative than Grenache. There are excellent examples from France (Chateauneuf-du-Pape, notably by Chateau Rayas) and Spain (Garnacha, especially in Priorato), as well as California and Australia (where Clarendon Hills is a prominent producer of outstanding examples). Just like Pinot, it can display differences between Old World and New World terroir, as well as highlight differences between traditional and modern winemaking styles. Although typically more alcoholic than Pinot, usually being grown in much hotter areas, it shares that beautiful blend of red fruits and warmly spicy complexity on the palate. Along with Pinot, it is also one of the more challenging varieties to vinify with excellent results.
What if you have already tried all of the varieties mentioned, but you are still looking for new experiences? Well, as you might have guessed, this is just scratching the surface of possibilities to explore. The important point of the above suggestions is not their similarities to the major varieties, but rather their differences. Next time, try an Aligote instead of a Chard, a Torrontes for a Sauvignon Blanc, or maybe a Scheurebe for your Riesling. How about a Malbec instead of a Cab, or a Dolcetto for your Merlot, perhaps an Aglianico to replace the usual Zin? Instead of your next Pinot, why don't you try a Gamay from Beaujolais, or consider a Nebbiolo from Barolo to swap for that Syrah?
© copyright 2007 by Donald A. Dibbern, Jr., all rights reserved
November 2007
To contact Donald A. Dibbern Jr., write him at re.wine@verizon.net