<! - Page Contents Begin Here - >
Around the World of Wine on a Tankful of Gas
© Donald A. Dibbern, Jr.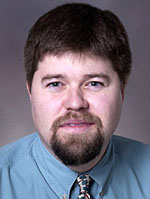 With the economy in the doldrums, and a weak dollar and expensive oil making travel abroad increasingly costly, it would seem to be a good time to think about exploring the world vicariously instead.
If we can't travel to Italy, at least we can drink some Sicilian wine and think about the warmth of that Mediterranean sun that nourished and ripened those grapes, right? In keeping with the budget theme, I've put together a hypothetical case of wine from around the globe on less than $100 ... in other words, about what I now spend on a tank of gas.
Although the exchange rate has the odds stacked against us, let's start our hunt in Europe to try to find some of the best Old World wine values.
Without a doubt, for many years now, my absolute favorite wine for the money has been Portuguese Vinho Verde. When I first started buying the famous green wine of Portugal, great examples could often be found for around four bucks a bottle. Even today, with prices creeping up towards the six or seven dollar mark, it still often presents an amazing quality to price ratio, or what wine geeks like to call QPR. Typically, beautiful citrus aromas of lime are followed by similarly clean, crisp, and refreshing flavors, plus just a bit of youthful fizz, giving it intensity without weight.
Be sure to drink Vinho Verde young, while it is still "green" (fresh). Aveleda is one of the most reliable and widely available producers to seek out. More recently, Portugal has also been exporting red wines made of traditional Port grape varieties, but vinified dry instead. Many of these big reds are of excellent quality and some are aggressively priced for value as well. Look especially for those based on the premium varieties, Touriga Nacional and Touriga Franca.
Moving eastward from Portugal to neighboring Spain, we again can manage to find some great wines at quite a reasonable tariff. It's always a special occasion when one discovers wonderful sparkling wine made traditionally and at a price that actually allows you to drink it (on other than a special occasion).
Bypassing the well-known industrial giants of Cava, to try a Juve y Camps Reserva de la Familia Brut Nature rewards one with that classic biscuitty nose so reminiscent of fine Champagne. Quite dry on the palate, as would be expected based on the labeling and lack of dosage, it also has a fine bead, as well as rich earthy apple flavors and textural fullness. And all this for usually less than $15, with a bit of searching.
How about some Spanish still wines? Well, my vote here for whites goes to Albari&ntildo;os from Rias Baixas. For reds, Yecla, Jumilla, and Calatayud are underappreciated areas with amazing old vine stock of Monastrell, Garnacha, and other similar varieties.
Martin Codax makes a very nice Rias Baixas that sells most places for just over ten dollars. It is probably no surprise that these wines are high on my list, since they are made from Albarino. In Portugal, that variety is called Alvarinho and often makes up a substantial proportion of the best Vinho Verdes.
As for value reds, where else in the world can you find wines from up to century-old Grenache (Garnacha), Mourvedre (Monastrell), and Tempranillo (Cencibel) vines, often for still under ten dollars? Over the past several years there has been tremendous development of previously neglected vineyards in some of these lesser-regarded regions of Spain that are now yielding tremendous value for the budget wine consumer.
Las Rocas de San Alejandro Garnacha is probably now the standard bearer for this category after this particular wine managed to land high critical scores. At a price point around eight dollars a bottle and actually tasting like real wine, a terroir-based Grenache packaged in a real bottle under real cork, and big critical points to boot, what's not to like?
And if you want to splash out for their Vinas Viejas bottling made from 100-year-old vines, for a couple dollars more, so much the better. I have found these to be delicious bottlings, but as with most wines in this article, best enjoyed young and fresh. Despite the old vines and sturdy character of these Garnachas, I was surprised to find that they hadn't cellared as well as I had hoped.
After Spain made everything seem easy, let's ramp up the difficulty and try to find something similar from France. Although there is now a lot of excitement about inexpensive wines coming from the Languedoc, for my palate, Beaujolais is where I look to find fantastic French wines at affordable prices. Note that I am referring to cru-level wines here, not bubble-gum-flavor Nouveau bottlings.
As a region with historical marketing issues (see Lambrusco, below), Beaujolais' artisanal wines suffer from less interest and demand that would otherwise be warranted by such fine wines. And whether it be barrels of crude or bottles of Chiroubles, given a certain supply, less demand equals lower prices. With the fall of the dollar against the euro, though, it has indeed become tougher to find these wines under $10 as often, but a little searching can still turn up some gems here.
Having already mentioned Lambrusco, we turn now to Italy. Lots of choices here, no surprise! In many ways parallel to what happened in Beaujolais (and in Soave, and in Chianti, and so it goes) there can be marketing issues when handmade quality wines have to compete with enormous amounts of mass-produced industrial wine from a particular region.
Just to add to the confusion for the consumer, Lambrusco is made in many different styles, from sweet to dry, reds and even whites. Artisanal dry red Lambrusco, with its classic tart cranberries laced with herbs and frizzante spritz makes an exceptional food wine. Although there are many, many good producers of these wines from the Emilia-Romagna region, the Ca' De' Medici Lambrusco Reggiano San Giacomo Maggiore is one that I have enjoyed recently and retails for around $11.
Although there are so many other wines of Italy that could be mentioned here - Prosecco, anyone? - I feel compelled to mention a region that has really surprised me in a positive way. I am always interested in tasting wines from different indigenous grape varieties, which eventually led me around to trying several wines from Sicily. I recently found wonderful reds made from Nero d'Avola, as well as some delightful white wines based on Inzolia, and all around $10 or $12 retail.
The reds were made in a lush fruit-forward style, for those who appreciate that profile, yet still seemed to maintain a certain spiciness and earthiness. For those unfamiliar with this grape, I would liken it to perhaps midway between Zinfandel and Syrah. The white Inzolias had bright acidity, nice floral aromas, and a certain faintly oxidized or amandine note that I often seem to find in Southern Italian white wines. Some names to search out in this region include Donnafugata, Morgante, and Cusumano.
Two of my columns a few months ago have dealt with South African wines in great detail, so for brevity let me just mention one of the finest values I have ever found in red wines is Boekenhoutskloof's wine called The Wolftrap. At eight to ten dollars, possible even less at some places, it is a phenomenal deal for a hearty Rhone-style blend.
With South Africa bridging the Old World and the New, we next travel to South America. A decade ago, Chile was touted as the hot new region for budget and value wines. Although arguably their wines have continued to improve and quality-wise have never been better, prices have steadily increased as well. So presently I look to Argentina to deliver more value for the wine dollar.
Most might suggest one of a multitude of great Argentine Malbecs available for less than ten dollars, such as Altos Las Hormigas, to name just one of the most widely available. However, that same producer also makes a fabulous Bonarda under the Colonia Las Liebres label that Wine-Searcher.com lists as on offer for under six or seven dollars at several locations. Their Bonarda provides beautiful soft plummy fruit, in a full-bodied red with a great texture, not unlike a really nice Merlot.
Argentine white wines, too, can present great value. As a fan of esoteric grape varieties, I really enjoyed the Finca el Reposo wine made from Saint Jeannet, thought to have almost gone extinct save for a couple of hectares in Argentina. Taking a bit of poetic license, it smells like wildflowers growing in a rock garden after a gentle rain, or a sachet containing fresh flower petals and tiny river rocks.
Locally in Oregon, this wine has been available with a sub-$8 price tag, but I suspect not much is produced. As a somewhat similar alternative with much better availability, you may want to try a Torrontes. Crios de Susana Balbo is one producer with wide distribution, and at around $12 represents very good value. Again, these wines smell quite floral, and almost sweet on the nose like a Muscat, but are usually vinified dry.
We will finish our long journey around the world of wine at the opposite end of the globe, in the Antipodes.
Australia, too, turns out to be a perfect place to find a dessert "sticky" with which to conclude our wine adventure. Keeping our upper price limit around twelve dollars, albeit for half-bottles here, still allows us to find a couple of great sweet wines from R. L. Buller & Son in Rutherglen. They make both a solera-style fortified Tokay, which is Australian for Muscadelle, and a fortified Muscat.
Have we done it? A case of wine, all great values, from around the world and under $100? Obviously these wines were just examples, and the point was to highlight some regions of terrific value right now. Prices and distribution can vary widely, particularly for wines at the lowest end of the market. Well, a Portuguese white and red for about $20, three Spanish wines for about $30, a $10 French Beaujolais, and three Italian wines for about $30, let's say $8 for the South African red, and $15 for the mixed pair of Argentine wines.
That brings us to about $113 for the case, plus $12 for the half-bottle of dessert wine, totaling $125. We did get pretty close, but there are still a few retailers that may offer a 15 percent or even 20 percent case discount.
© copyright 2008 by Donald A. Dibbern, Jr., all rights reserved
August 2008
To contact Donald A. Dibbern Jr. directly, write him at wine@mongoosemail.net