<! - Page Contents Begin Here - >
A Taste of Oregon Terroir:
The New Willamette Valley AVAs
© Donald A. Dibbern, Jr.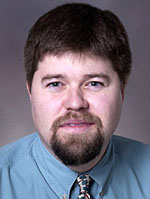 The newest American Viticultural Area (AVA) in Oregon, Chehalem Mountains, took effect last December. Legal appellation systems for wines, in the United States and other wine-producing countries, are essentially labeling laws that identify wines based on where the grapes are grown. Appellation laws sort out whether a wine is, for example, a Grand Cru or a Premier Cru Burgundy; a Barolo or a Barbaresco; a Napa Valley or a Sonoma Valley Cabernet Sauvignon, and now, a Chehalem Mountains or a Dundee Hills Oregon Pinot Noir.
Like many topics in wine, appellation rules can be extraordinarily and maybe unnecessarily complex. I don't intend to bore you with the esoteric details of these systems. Rather, let's briefly discuss the philosophy of wine appellations, then present an overview of the U.S. system and review the Oregon appellations, many of which have been approved over just the past two years.
Why even have rules to decide what you can or can't call a particular wine, you might ask? Aren't the producer and the variety of grape more important information? For one thing, there's historical precedent. In Europe, specific regional names for types of wine have been in place for centuries, enshrined in practice long before any of this was ever codified into law. The European rules generally go far beyond simply laying out specific geographical limits for appellation. They also specify the exact varieties of grapes that may be used, limit vineyard yields, dictate specific methods of vinification, aging time and more. All this goes far beyond the American system, which is primarily geographic.
The official Bordeaux classification was codified in 1855. In the U.S., we didn't get around to working on this topic until the 1970's, and our system didn't fully take effect until 1983.
It is important to note that the U.S> appellation system does not include any test of "quality." In some appellation systems, notably Germany, winemakers must submit samples of each wine for analysis and approval. Before being allowed to use certain terms on their label, the wine must satisfy a professional panel that it meets specific criteria of quality, flavor and typicity.
In any case, it's part of the fundamental nature of wine that the precise location where the grapes are grown does have a significant effect on its aroma, flavor, and potential quality. This is what is French mean by "terroir," a term that I have discussed in past columns. Terroir may reflect mesoclimate, topography, soil type, water drainage, and myriad other factors, all intimately connected to location.
Certain grape varieties, including but not limited to Riesling among whites and Pinot Noir among reds, are especially subject to the influence of these factors. "Transparency" is a term for a wine's tendency to show differences among distinct vineyards and regions, a characteristic that accounts for the ability of some expert tasters to taste a wine "blind" and deduce that it may be a Russian River Valley Pinot and not one from the Santa Rita Hills.
Returning to the Oregon theme, consider wines from Ken Wright Cellars. His latest offering includes 11 different single-vineyard Pinot Noirs, including wines from most of the new Oregon AVAs recently created within the broader Willamette Valley AVA. St. Innocent Winery is another Oregon producer focused upon single-vineyard pinots from a variety of different Oregon AVAs, with seven of these wines from four distinct regions at my last count.
Anyone who has tasted through either winery's lineup would agree that there are distinct differences among them, despite those wines being made by a single producer from the same variety of grape. Many of the characteristic features identified with wines of a specific area are consistent year to year, regardless of the particular vintage.
According to a recent interview by Rebecca Murphy, "Defining the Regional Characteristics of Oregon Pinot Noir" (October 2006), Ken Wright was one of several leaders in the creation of these new subdivisions of the Oregon Willamette Valley AVA. In that interview, he discusses his thoughts on the importance and meaning of appellations for wine. Specifically, he finds them valuable when wines from a particular area share aromatic and flavor traits, as well as textural and overall quality characteristics. In particular, he finds that basaltic soils tend to yield Pinot with a strong fruit component, while sedimentary soils result in wines with more floral and spice notes.
The Willamette Valley AVA was established in 1984, although modern winemaking had been ongoing here since the 1960s. It is a rather large AVA of 5,200 square miles (3.3 million acres), flanking the Willamette River along more than 100 miles, and now includes several smaller new AVAs. Each of these has officially taken effect with final approval by the U. S. Treasury Alcohol and Tobacco Tax and Trade Bureau (TTB) since 2005.
The following discussion of each region includes my perception of its distinguishing characteristics, as well as summarized information and data from official TTB documents printed in the Federal Register.
Addressing these regions roughly north to south, we start with the most recently approved Oregon AVA, that of Chehalem Mountains, as well as the even smaller Ribbon Ridge AVA. With more than 68,000 acres, the Chehalem Mountains AVA entirely incorporates the 3,350 acres sub-classified as Ribbon Ridge.
Wine-grape growing is unusual as agriculture in that overly fertile soils actually yield lower-quality fruit. Within bounds, grapes from vines stressed by a variety of factors - lower nutrient levels, less water, wide daily temperature fluctuations and others - tend to result in better wines. According to its approval documents (FR 6/1/05, FR 11/27/06), this region is partially defined by elevation greater than 200 feet, to exclude the more fertile alluvial soils at the base. Soil type in Ribbon Ridge is primarily of the marine sedimentary Willakenzie type, though the broader Chehalem Mountains AVA includes a heterogeneous variety of rather different soil types (loess, basaltic, sedimentary, and alluvial).
For my understanding of soil type, geology, and climate, as they contribute to and influence grape-growing for wine, I am indebted to the excellent book Terroir, by James E. Wilson (Univ of CA Press 1998), but I will leave further exploration of such esoterica for a future column. I find that wines from this AVA, and particularly the Ribbon Ridge subdivision, are most notable for their size and scale. Tending towards the darker fruits, they have an impressive density, seeming almost burly compared with the usual delicacy of Pinot. They tend to be deeper in color and more tannic than other Oregon Pinots, and I typically cellar them longer. Wine lovers who usually prefer Cab and Syrah may want to look to this appellation for their Oregon Pinot. The Beaux Freres estate wines and Brick House Vineyards estate wines may be the archetypal wines for this region, although similarities are also seen in wines from Bergstrom Winery (de Lancellotti vineyard), Chehalem (Ridgecrest vineyard), and Adelsheim (Quarter Mile Lane vineyard, and other estate vineyards).
The TTB approval of the 8,500-acre Yamhill-Carlton District AVA describes it as "a south-facing bowl containing a series of horseshoe-shaped eroded hills composed of sedimentary parent material" (FR 12/9/04). A topographical map with elevations makes clear that this area is sheltered on three sides, with the Coast Range to the west, Chehalem Mountains to the north, and Dundee Hills to the east. This AVA also presents the importance of a mid-slope elevation for prime vineyard land, limiting this region to elevations between 200 and 1000 feet. As noted before, while the soil of the lower elevations is excessively fertile, the higher elevations are too cool to reliably ripen Pinot Noir grapes properly in our marginal grape-growing climate. The soil series in this region include Willakenzie and Peavine sedimentary soils, according to the approval documents.
Wines of the Yamhill-Carlton District, such as Penner-Ash Wine Cellars Dussin vineyard, Sineann Resonance vineyard (formerly known as Reed & Reynolds and always one of the best of the Sineann pinots), and Ken Wright Cellars McCrone and Guadalupe vineyards, seem to me the most Burgundian, in the sense of a distinct earthiness blended with their fruit. Shea vineyard in particular is one of the more prominent vineyards from this area, as they have provided grapes for many different local producers, including Ken Wright Cellars, St. Innocent Winery, Beaux Freres, Bergstrom Winery, Penner-Ash Wine Cellars, Panther Creek Cellars, and many others. In the interest of full disclosure, I should indicate that I worked the 2006 crush at Shea Wine Cellars.
I often find wines from this area hefty, even chunky, but not as thick and dense as those from Chehalem Mountains and Ribbon Ridge. Also, depending on the clone, I usually find more blue and black fruits in the aroma and flavor profile here. Depending upon the winemaking style, I feel that many of these are somewhat more accessible in their youth and for the most part, I tend to open these wines earlier rather than later.
The renowned Dundee Hills area is one of the earliest-planted sections of the Willamette Valley for Pinot Noir. TTB documents (FR 11/30/04) indicate that this AVA is approximately 6,500 acres in size, with a climate moderated by the nearby Chehalem Mountains and Coast Range, resulting in less temperature variation and less rain than other areas in this region. It is famous for its deep iron-rich Jory soils, derived from volcanic basalt, accounting for its original proposed name of Red Hills.
Wines of the Dundee Hills AVA such as the estate wines of Domaine Serene (like the Mark Bradford vineyard), the Domaine Drouhin Oregon Laurene estate wine, and the various Archery Summit estate wines, are notable for their complex aromatics, even more so than the flavors found on the palate.
These are the Oregon pinots I look to for complex spices, such as cinnamon, nutmeg, cola, and sassafras. Certain wines from the White Rose vineyard, including those of St. Innocent Winery among multiple producers who source single-vineyard pinot from this vineyard, have also been remarkable for a dramatic floral component of (what else?) roses, no less. The fruit in these wines is often a blend of red and purple types. In terms of body and texture, they are typically mid-weight, compared with the brawnier pinots of the Chehalem Mountains and the more focused Eola-Amity Hills wines.
The application and approval documents for the McMinnville AVA focus heavily on this area's distinctive water and soil composition (FR 1/18/05). The loam and shallow silty clay of this region has very poor water availability, stressing the vines and encouraging them to drive their roots deep into underlying bedrock. As discussed above, unlike most other types of farming, this is ideal when growing grapes for fine wine. The specific soil types include a variety from the Yamhill, Nekia, Peavine, and Willakenzie series, among others.
I am personally less familiar with wines from this AVA, which includes the estate wines of Maysara Winery and wines from the Meredith Mitchell vineyard, such as those made by Ken Wright Cellars and Raptor Ridge Winery. I do wonder if there may be a bit more minerality to pinot from this area, in general. Interestingly, the TTB proposal mentions significant differences in the groundwater of this area, including naturally elevated sodium content and much higher levels of boron, which "can result in grapes with unique flavor and development characteristics."
The Momtazi vineyard, the estate vineyard of Maysara, is located in this AVA and was the source for one of the single greatest Oregon pinots I have ever tasted, when I was fortunate enough to have been invited to taste a barrel sample of wine from this vineyard's 2003 harvest, while visiting Francis Tannahill Wine Company. To my knowledge, it formed a major component of their wine called The Hermit, but was not bottled separately. Even at that early point in its development, I found it to have impressive power and complexity, combining intense pure fruit flavors (marionberry, plum) with exotic spice (allspice, mace, clove? star anise?) and floral (lavender) notes. It also had a thick glyceral texture and density that would have been almost over-the-top, save for its impeccable balance. The Brooks Winery Rastaban was also sourced from Momtazi grapes and is another excellent example from this region.
Last but far from least, we come to one of my personal favorite areas for Oregon pinot, the Eola-Amity Hills AVA. The climate here is dramatically affected by proximity to the Van Duzer Corridor, a gap in the mountainous Coast Range that channels cool ocean air inland during the growing season. This particular mesoclimate, so different from the rest of the Willamette Valley, results in perhaps the most distinctive differences in these wines when compared with other Oregon pinots. Soil in this nearly 38,000-acre region is shallow and well-drained silt loam of basaltic and marine sedimentary varieties, according to their AVA petition approval (FR 7/17/06). In the upper hills, these are predominantly basaltic Nekia and Gelderman, among others, while lower elevations contain sedimentary Steiwer, Chehulpum, and Helmick types.
I find wines from this AVA notable for beautiful red fruit on the nose and palate, as well as crisp food-friendly acidity, and often, unusual elegance and balance. Despite their relatively lighter frame, they retain an appealing directness, and perhaps intensity is the better descriptor than power. They also appear to have a much broader window of drinkability, as they are extremely fresh and appealing when young, yet also appear to age quite gracefully.
Carter vineyard is perhaps the best known and recognized of vineyards located here, although Seven Springs, Anden (formerly the older lower block of Seven Springs), and Elton vineyards are just as remarkable sources for wines made by St. Innocent Winery, Ken Wright Cellars, and Penner-Ash Wine Cellars. There are certainly many other wonderful Eola-Amity Hills vineyards and producers, but those listed here are ones that are relatively widely available locally and with which I happen to be quite familiar.
It is also important to know that some prominent Oregon pinot vineyards are still found outside these new AVAs, such as the Freedom Hill and Bednarik vineyards. These are found in the Coast Range, with Freedom Hill south of Dallas and Bednarik west of Gaston, respectively. Their cooler climate contributes to a more structured, higher acid profile, and more "non-fruit" flavors (such as those of cola, spices, earth, tobacco leaf, coffee, and similar complexity).
I find the Panther Creek Cellars Bednarik vineyard wine has consistently offered one of the most exotic and layered flavor profiles among Oregon pinots. Although we have discussed the newly approved AVAs located within the larger Willamette Valley AVA, there are several other Oregon appellations in different parts of the state. These include the Columbia Gorge, Columbia Valley, and Walla Walla Valley AVAs that all overlap Washington to the north, while the large Southern Oregon AVA includes Umpqua Valley and Red Hill Douglas County Oregon, Rogue Valley, and Applegate Valley AVAs. Although we will not discuss these in further detail, they are primarily responsible for varieties other than the pinot that thrives in the Willamette Valley, given their quite different respective climates.
I hope you have found this a useful guide to the new Oregon AVAs. One of the reasons we celebrate wine is for its diversity, and a large part of that is its "taste of place." Although I have devoted much time and many words towards attempting to identify characteristics or some commonality of wines from each of these distinctive locations, this is obviously just one of many other important influences that ultimately shape the flavors and aromas in your glass.
I should mention just one of these other factors that I personally find has an even greater and predictable impact on the taste of Oregon pinot than the specific AVA, that of clonal selection. Pinot Noir is an ancient grape variety that has had centuries to change and mutate, and many of these clones have been specifically selected and propagated for their unique wine characteristics.
Until fairly recently, most of the Pinot Noir planted in Oregon was of the Wadenswil and Pommard clones, but now there have been significant local plantings of newer Dijon clones, such as 115, 667, 777, 828, and others. Whereas with pinot grown in a large state such as California, with its more radical climatic variation among its AVAs, the specific AVA may have a greater relative impact, I find Oregon pinot influenced to a much greater extent by the selection of clones used and blended by our local winemakers.
In Burgundy, by contrast, traditional mass selection results in vineyards with diverse clonal variation. For those interested in more information on clones, I refer you to the detailed discussion found in the wonderful book North American Pinot Noir, by John Winthrop Haeger (Univ of CA Press 2004).
In my opinion, Oregon pinot with more Wadenswil in the blend tends more towards red fruit and higher acid, while Pommard-based wines shade towards darker fruits, earthiness, and tannic structure, and those with substantial amounts of the new Dijon clones bring more exotic floral notes to the wine. But then, maybe further discussion of clones is a good topic for a future column.
© copyright 2007 by Donald A. Dibbern, Jr., all rights reserved
June 2007
To contact Donald A. Dibbern Jr., write him at re.wine@verizon.net