<! - Page Contents Begin Here - >
Something Old, Something New
A Marriage of Styles and Traditions Among the Wines and Vines of South Africa
© Donald A. Dibbern, Jr.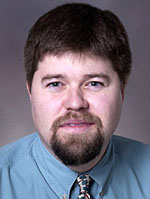 Traveling through the Cape Winelands of South Africa, glancing over to see a palm tree growing right next to a grapevine, drives home the point of this region as a land of striking contrasts and great natural beauty.
Imagine if you will, looking one direction towards the horizon and seeing tall granite mountains robed in lush verdant growth, then to the opposite to see the wild ocean, reminiscent of Kaua'i's majestic Na Pali coast. Yet, on the level betwixt these extremes, lie peaceful and manicured vineyards scattered with wildflowers and lavender that resemble nothing so much as the fields of Provence.
Even the name of the nearby town is Franschhoek, "French Corner" in Afrikaans, where refugee Huguenots settled after fleeing France in the late seventeenth century and helped establish the oldest of the New World wine regions. This is the setting for the vines and wines of the Western Cape.
The styles of South African wine, too, echo some of these contrasts. Although many different varieties are grown and plantings have changed significantly over recent decades, to say nothing of centuries, presently they appear to be best known for both rather delicate and elegant whites, but hearty and relatively rustic reds.
Although some vineyard areas date back over 300 years, the wine industry in South Africa languished for much time amongst severe sociopolitical and economic struggles. Many historic vineyards have been replanted in recent years, and numerous new vineyards established. Thus, the average vine age taken as a whole may be substantially younger than in other regions with similar heritage vines. Some of the oldest still-productive vines of the Cape are found at Kanonkop, where there are bush vines of Pinotage over 50 years of age.
South Africa is renowned for the mineral wealth of the precious metals and gems found deep in its land, and its grape-growers are no less fortunate to have a remarkable diversity of valuable soil types compressed into the Western Cape.
Adam Mason, the thoughtful and soft-spoken young winemaker at Klein Constantia, meticulously discusses the extensive variety of soils of the region. Even within their own 146-hectare estate alone, there are two different major soil series, Oakleaf/Tukulu and Glenrosa, which affects the choice of varieties and clones for plantings among separate vineyard blocks. Within the wider region more generally, soil types include those derived from granites (like Oakleaf and Tukulu), sandstones (Fernwood and others), and shales (such as Glenrosa and similar). Granitic soil types can tend to favor the red varieties, whites may benefit more from the limestone shales, and sandy soils have good drainage but often lack adequate water retention.
Although a gross oversimplification, it helps to think of the five best-known wine regions of South Africa in the form of a squat diagonal cross lying just northwest of the southern tip of the continent.
If "X marks the spot," that spot would be perhaps the most famous of them all, Stellenbosch. The northwest-to-southeast leg of the cross lies along the southwestern coast of the country, from Swartland at the top, right down to Walker Bay and the southernmost point of Africa at Cape Agulhas. Inland of the center, northeast of Stellenbosch, lies Paarl and the picturesque wine-country town of Franschhoek, while the southwest leg of this X partly protrudes into the cold South Atlantic as the historically famous Constantia wine region.
Starting at the center and working clockwise, Stellenbosch lies right at the heart of the South African wine industry. Many of the best-known producers are located in this region, such as Meerlust, Rust en Vrede, Kanonkop, Vergelegen, Brampton, Rustenberg, and Warwick. This area has long been a source of some of the country's best red Bordeaux-style blends, and includes such iconic wines as the Meerlust Rubicon, Kanonkop Paul Sauer, and Rustenberg John X Merriman.
Newer wineries are making their mark here too, such as De Toren and de Trafford. Albie Koch and Ernst Manual are winemaker and viticulturalist respectively at De Toren, where they have set their sights on producing a pair of the country's greatest red blends. Their Merlot-heavy Right Bank style is called Z, and the Cab-based Left Bank style is labeled as Fusion V. The aptly named Fusion V includes the five classic Bordeaux varieties, makes use of high-tech spare-no-expense grape-growing and vineyard techniques, and combines this with classic time-honored cellar methods which includes basket pressing and gravity flow, all in pursuit of ultimate quality. The 2005 edition of this wine was one of the highlights of a recent extensive tasting trip, and next month's column will present extensive notes on wines tasted. For wine consumers on a budget, Slaley is another newer operation that seems to be focused on producing a wide range of very good value-driven wines.
Stellenbosch's central location also makes it a fine base for self-drive tours of the wine country. There are many options for hotels, lodges, and B & B's, but it is hard to go wrong with the beautifully restored Lanzerac Manor, a working winery itself.
Not surprising for a town at the heart of wine country, it is also a wonderful place for all manner of food-lovers. Restaurants not to miss in the area include the deft French Continental dishes at Terroir, and the more ambitiously styled cuisine at Tokara. Make certain to time your reservations to catch sunset at the latter, with its stunning glass-house view literally suspended right over the gorgeous hillside vineyards. For visitors with limited time for sightseeing in the Winelands, the grounds at Vergelegen should be the one must-see stop on the itinerary. The winery facilities are impressive enough, but it is the views from a promenade at the top of the property, of sun-kissed vineyards nestled far below and set between imposing mountains and a picture-perfect lake, that are truly breathtaking.
Although Stellenbosch may be the ostensibly more practical choice for visitors planning extensive touring of local wineries, Franschhoek in Paarl is the more quaint and oft-recommended of the two major places to stay in the Cape wine region. With gorgeous lodges like the Franschhoek Country House, it is not difficult to see why.
Large and notable wineries in this region include Boekenhoutskloof, Glen Carlou, and the remarkably manicured chateau-esque Rupert & Rothschild. At the other end of the spectrum, there are also numerous tiny artisanal operations in the area not to miss, such as Stony Brook and Scali (the latter technically in Voor-Paardeberg). Here, the care of the hand-tended vines and handcrafted wines is nearly palpable, and visits with the proprietors are as warm and friendly as being invited over to a neighbor's house. In fact, the tasting room at Stony Brook actually appears to be the living room of Nigel and Joy McNaught's home.
Although they make a wonderful range of red wines, including their flagship Cabernet named Ghost Gum (in honor of an enormous eucalyptus tree in their yard that annually sheds its bark), their white wines were even more impressive. In particular, their recent Sauvignon Blanc and Semillon releases were among the very best versions of these wines tasted throughout the country.
While in Franschhoek, be sure to save room to dine at Reuben's classy bistro. The upbeat and energetic vibe, funky "Gooney Bar" crafted of the steel wing of a retired C-47 Dakota, and creative and incredibly savory French-Asian fusion dishes, all combine to offer a rewarding refresher after a long day of wine touring. Bosman's Restaurant at the Grande Roche Hotel in Paarl is another destination spot for fine dining in this region. Of particular note as well, Bosman's is widely regarded as having one of the finest wine lists of the entire country.
Although Walker Bay near Hermanus is one of the farthest of the major wine areas from Cape Town, while Constantia is the closest to that major metropolis, the cooler climate of these two maritime regions is similar. Both are exposed to significant climatic influence from the ocean, and both are recognized for their premier white wines, particularly Sauvignon Blanc. Constantia is also justifiably famous for its renown Muscats, particularly the Klein Constantia Vin de Constance, while Walker Bay is also the source for most of the small amount of Pinot Noir grown in the country.
Walker Bay (particularly the up-and-coming region of Hemel en Aarde) is one of the most recently established and exciting new regions in South Africa, with Hamilton Russell being founded in 1975. It, along with Bouchard Finlayson, is producing tiny quantities of some of the continent's best Pinot Noir in this windy and cool oceanside climate. The latter's Tete de Cuvee Galpin Peak pinot seems to strike a notable balance between New World fruit and Old World earthiness and minerality. It is, say, a more Oregonian style, than that of California or France. Not surprisingly, both of these two producers also make fine Chardonnays as well.
Moving to Constantia, Governor Simon van der Stel established a large farm here in the late seventeenth-century with a land grant, and the first vines in the entire country had been planted in nearby Cape Town. His historic property, through hundreds of years and a confusing series of divisions and renamings, has been the progenitor of three of the most important wineries in this region, Klein Constantia, Groot Constantia, and Buitenverwachting. As one of the cooler regions in the country, the Sauvignon Blancs of these wineries are notable for their bright fruit and zesty acidity.
This climate also naturally lends itself to production of sparkling wines, made in the traditional French manner, which are called Methode Cap Classique. David van Niekerk at High Constantia makes a particularly highly regarded MCC. As he points out, everything done at his small operation is done personally, by himself or by one of a handful of staff. All of the labor-intensive sorting, pressing, vinifying, bottling, dosing, riddling, even the disgorging, recorking, labeling, foiling, and finally wiring on of the protective basket, is done by hand. When discussing his grape-sorting process, he points out with a laugh so hearty it very nearly shakes the walls of the tiny winery, anything he wouldn't want to have to eat does not make it into his fermenter. The red wines made there, particularly his Bordeaux-blends, display a robustness and vigor more than a little reflective of their creator's outsized warmth and personality.
In the late eighteenth and early nineteenth centuries, "Constantia Wyn" was famous the world over. This Muscat-based wine was made to be delectably sweet, and became avidly sought by the writers, poets, noblemen, and rulers of that era. With the coming of phylloxera to the Cape however, the vineyards were lost and producers bankrupted. It was only recently, after extensive research, that this wine style has been accurately recreated. The first to revive this remarkable libation was Klein Constantia in the 1990's, with their Vin de Constance. Groot Constantia now also produces a version of this heritage wine as well, since debuting their maiden vintage of Grand Constance in 2003.
Staying in Cape Town is quite convenient when visiting these or other wineries in Constantia, such as Constantia Uitsig and Steenberg, the other major producers of note here. Though room tariffs are not for the faint-hearted, those with the means to afford to stay at Ellerman House will be treated to all of the luxuries that one of the finest hotels on the planet can provide. Just eleven rooms, a villa, and spa set in upscale suburban Bantry Bay, with a staff that includes a private chef to prepare custom meals and a fifteen-thousand bottle wine cellar, are available to cater to a visiting gourmet's every whim.
Finally, to complete our circuit of wine regions, we will finish in Swartland. This is the home to a pair of South Africa's few true "cult wines," Eben Sadie's Sadie Family Columella and Palladius. The Columella is mostly Shiraz, with a bit of Mourvedre, while the Palladius is a Viognier-based white blend that also includes significant Chenin Blanc, Chardonnay, and Grenache Blanc in the mix. Although available on a few very high-end restaurant wine lists, like at Reuben's in Franschhoek or Tokara in Stellenbosch, it took scouring numerous wine-shops throughout Cape Town to unearth even a single bottle for retail sale.
When on a vinous treasure hunt for rare bottles such as these, Caroline's Fine Wine Cellar should be the first stop. Along with their in-town location, their Victoria and Alfred Waterfront shop appears to be the finest and most comprehensive wine store in Cape Town, and most likely the entire country.
The emerging region of Swartland has a rather broad range of both climatic and soil variation, thus is particularly well suited for much of the experimentation in growing and vinifying grape varieties less traditional for South Africa. As seen in the Sadie Family wines, Rhone varieties represent an important contrast to the usual Bordeaux plantings, both red and white, that account for much of the grapes that have been progressively replacing Chenin Blanc and Pinotage throughout the rest of the country.
The Republic of South Africa is particularly suited to wine tourism, with its stunning scenery, friendly winemakers, excellent lodgings, and wonderful restaurants. Guided tours of all types are easily found and booked, not to mention the possibility of driving one's self. For those bold enough to tackle the challenge of driving on the left, at least for those of us visiting from non-Commonwealth nations, wineries are surprisingly well marked and maps are readily available.
Stephen Flesch of Gourmet Wine Tours of South Africa is one of a number of excellent local guides, trilingual in English, French, and Afrikaans, and involved with both the Wine Tasters Guild of South Africa and the local Slow Food convivium.
For those planning to visit the Cape Winelands, the one absolutely invaluable item to accompany the traveler is a recent edition of the guidebook, John Platter South African Wines. Remarkably comprehensive in scope, it is difficult to imagine any fact or detail that could have escaped the editors. Although readily available throughout that country, it is rather more difficult to source from the United States, and it may perhaps be easiest to simply purchase from the first large winery (or bookshop) visited. This just-larger-than-pocket-sized book provides every bit of information necessary to learn about and thoroughly enjoy what is perhaps the most beautiful wine region on Earth.
Next month's column will feature extensive tasting notes from recent South African releases, as well as for a few very special older wines.
s
© copyright 2008 by Donald A. Dibbern, Jr., all rights reserved
February 2008
To contact Donald A. Dibbern Jr., write him at re.wine@verizon.net