<! - Page Contents Begin Here - >
Ten wines (more or less) to try before you die
© Donald A. Dibbern, Jr.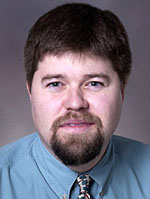 Returning from an extensive trip through British Columbia last month, I had been pondering possible interesting topics for this month's wine column, when I happened to notice a travel book titled 1,000 Places to See Before You Die.
Although I suppose, considering my food and wine-loving readers, the book 1,001 Things to Eat Before You Diet might have been more apropos. Inspired by this concept, forthwith we will consider 10 wines that at least one wine aficionado (yours truly) hopes to have on his life list before shuffling off this mortal coil.
The point, of course, of lists like these is not so much prescriptive as descriptive. The most important thing is not what is chosen, exactly, but why. This particular article may tell you more about me, than about wine, and I have no doubt that each of you would come up with a rather different list. These wines are also quite far removed from what I usually drink, and are not even necessarily my favorites. They have made an impact on how and what I think about wine, however, and on the perspective I take as I drink my more usual wines. Disclaimers now fully deployed, on to the show!
We start with (#11) Full-throttle California Zinfandel. My own personal wine world-view would not be complete, or even similar, without the experience of a 1997 Turley Hayne Vineyard Zinfandel. At the time I spotted this bottle in the local shop, I was just beginning to become interested in wine, and often tried to read up on those labels I saw locked in the glass cases up front. Often I wondered how a fermented grape beverage could possibly taste like the wondrous descriptions of these wines found in the Wine Advocate or Wine Spectator.
When I saw the Turley, I knew it was rare, and it was certainly expensive for a young graduate student. Purchasing it neatly solved any further disposable income debate for several months. But when we opened it later that year, with other friends relatively new to wine as well, it was a sensory revelation. For those of us previously used to drinking "fighting varietals" and inexpensive wines from Spain or South America, the huge power, density, complexity, and, yes, alcohol, were remarkable. We were astonished to find that our long-empty glasses still held the wonderful aromas of that wine even the following morning.
I realize now that this style of wine is controversial for some, but I continue to enjoy these full-bodied Zinfandels on occasion, and masterful examples like the Turley can still manage to retain balance despite their massive size. I also think of Zinfandel as one of America's most important contributions to the world of wine. Sure, there are some Australian Zins, and Italian Primitivo, and such, but there just seems to be something "All-American" about California Zin. For those interested in exploring these wines, in addition to Turley, some of my other favorite producers include Schrader, Rafanelli, Ridge, and Brogan.
The next trio of wine celebrates wine's ability to transport us to other places, teach us of other cultures, and travel through time. We will focus on the intellectual aspects of wine for a moment, as opposed to the hedonistic ones, if you will. Trying (#10) Wine From Somewhere Exotic, (#9) Wine From Grapes You've Never Heard of, and (#8) Wine Older Than You, lets us consider the incredible diversity and history of the wine world.
Most of us who enjoy wine spend much of our time and money among the usual suspects, with wines from Western Europe, Australia, and the Americas, and varieties like Chardonnay and Cabernet Sauvignon; but it is refreshing to step outside of the groove and find something different. Although I'll mention a couple of candidates here, these categories are nearly endless, with wines being made on each of the inhabited continents and from grape varieties numbering well into the thousands.
We will soon discuss wines from Madeira and Hungary, both of which are fascinating locales and make wonderful wines from unusual grapes. There are many wines from regions that have had only limited or sporadic distribution here in the United States that are well worth exploring, such as Romania, Uruguay, or Tasmania. Until recently, even wines from places like Greece, Sicily, Argentina, and South Africa were rather difficult to find.
Some of these wines are made from uncommon or indigenous grape varieties that can expand your horizons beyond the dozen or so that make up over 99 percent of the wine we consume. Of the hundred-plus varieties I have tasted, I have found more than a few surprises as the principal grape in a wine I really enjoyed, such as Inzolia and Nero d'Avola from Sicily, Saint Jeannet and Torrontes from Argentina, South African Pinotage, and Uruguayan Tannat.
Along with cheese, wine is one of the most ancient of "processed foods," with the process having been refined over, oh, at least the past few millennia. One can begin to appreciate some of this history while lifting a glass of wine that was made before one's own life began. There are rather few consumable products whose usefulness extends beyond a single lifespan, it seems.
Of course, the wine you want to choose for this may depend significantly upon your age. I am a bit past the age of finding a drinkable California Cab older than myself, but wouldn't find it too difficult to choose a Port for this category. To truly travel back in a virtual time machine, however, finding an ancient Tokaji or Madeira is highly recommended. These are among the very few wines that last, and indeed improve, over a century. At an event several years ago where I was fortunate to share an 1885 Barbeito Verdelho Madeira, we took a moment to consider what was going on in world history the year that the grapes were harvested for what ended up in those glasses. Bicycles had just been invented, and Grover Cleveland was president (for the first time). And, I suppose, somewhere Marty McFly was saving Doc Brown in Back to the Future Part III.
Keeping with the theme of older wines, (#7) Well-Aged Riesling and (#6) Well-Aged First Growth Bordeaux make the point that many of us have little opportunity, or sufficient patience, to sample these great wines at their peak. Although expensive, the experience of tasting perfectly cellared 20-, 30-, or 40-year old Riesling or Bordeaux is unmatched. The effects of the aging process on wines of this type are fascinating. For the Riesling, the eventual development of the characteristic "petrol" nose adds yet another layer of aromatic and flavor interest to the remarkably preserved fruit and freshness of structure of this wine, despite the long aging.
Very different effects are seen in the Bordeaux as, over the decades, the fruit seems to almost dissolve into an indescribably complex tertiary bouquet, while the texture softens to something akin to silk or velvet, with the slow loss of tannin over many years. We are fortunate here in Portland to have an importer specializing in fine German and Austrian wines, Ewald Moseler Selections, as otherwise older Rieslings would be rather challenging to find. I particularly enjoyed a 1975 Jos. Christoffel Jr., that as I recall was an Auslese five-star Goldkapsel from the Urziger Würzgarten. That wine had been brought in directly from the winery itself, having rested in their cellars for nearly thirty years.
As for first growth Bordeaux, it would be typically well out of reach for me to try, let alone from a great past vintage, save for some generous wine friends. One of the best things about wine is the pleasure derived from sharing these great bottles, like this particular 1961 Lafite-Rothschild. Slightly more within the realm of the possible, though still astoundingly expensive, would be bottles of the great 1982 vintage in Bordeaux.
The next trio, (#5) Brunello di Montalcino, (#4) Super Tuscan, and (#3) Cult California Cabernet, are all "cult" wines of one sort or another. These are wines that push the envelope in terms of richness, extract, and just what wine can be made to do. Need I mention that they also have pushed the envelope in terms of price?
Depending on how you care to define the term, a reasonable argument can be made for Brunello as the first cult wine, invented by Biondi-Santi in Tuscany in the 1880's. Made from the small dark and thick-skinned berries of a particular local clone of Sangiovese, the "little brown one of Montalcino" was created using techniques in the cellar to maximize the power and intensity of these wines. Most notably, this included particularly extended aging in oak casks. Rarity was assured through extremely limited production at the time, thus preserving high prices and demand.
Similar revolutionary change again occurred in Tuscany the 1970s as certain prominent wine producers rebelled against restrictive appellation (DOC) regulations strictly controlling the grape varieties that could be used for traditionally labeled wines. Instead of using only historical types of Italian grapes and blends, producers such as Tenuta San Guido and Antinori wanted to make wines using varieties like Cabernet Sauvignon, for Sassicaia and Tignanello. Even winemakers like Sergio Manetti at Montevertine were originally prevented from simply using 100 percent Sangiovese for their Chianti, which by law at that time required inclusion of the white grapes Malvasia and Trebbiano. To do so, they were originally required to label these instead as lowly table wines, despite their stratospheric price and quality.
Some Super Tuscans also pioneered the introduction of the so-called international style of wine, with an emphasis on the heavy use of new oak. Extending this chronology into the 1990s in California, we bump into the infamous Cult Cabs, like Screaming Eagle, Colgin, and Harlan, with their own take on big wine with big oak and big prices.
The most recent contender in this category appears to be the new ultra-premium Spanish wines. This may have taken this to the ultimate (we can only hope?) by a $500 wine from Vina Sastre called Pesus. According to the February 2007 Wine Advocate, the elevage of this 100-case cuvee features the use of 300 percent new oak, having been racked into new oak three times over 24 months - I guess using only 200-percent new oak is already passé! For better or worse, love it or hate it, the development of cult wines has caused a major splash with ripples that persist to this day.
We are finally approaching the pinnacle with my (#2) Truly World-Class Chardonnay, and (#1) Grand Cru Red Burgundy. Some may find Chardonnay an interesting choice for a selection so high on my list, and certainly I have had more than my share of insipid Chards, but when this wine is good, it can be really, really good. And it is a grape that grows so well nearly everywhere that there are many great possibilities to consider.
Stunning Chards come from California, like those from Kongsgaard and Littorai to mention just a couple of recent favorites, as well as from France and elsewhere in the world. I have enjoyed excellent Burgundies from Chassagne-Montrachet and Puligny-Montrachet, although wines from the great Grand Cru Le Montrachet vineyard itself elude my personal experience (as do most $1,000-plus bottles of wine). One could even handily fill in this category with a Blanc de Blancs Champagne - Krug Clos du Mesnil anyone?
So many people who love wine can recall the exact moment and the circumstances under which they had their first taste of a great red Burgundy, but I have yet to experience this epiphany. I have had a number of reasonably good villages and premier crus wines, but have lacked the funds and fortitude to risk hundreds of dollars on a bottle of a grand cru that might be amazing…or might not. I find it a Catch-22 of sorts, not knowing enough about these wines to be comfortable making choices among the mind-boggling array of producers and vineyards, and finding it hard to learn without the opportunity to taste and compare them.
I now find myself at the end of the list, and of this article, and we haven't even mentioned some of my other beloved wines, like Aussie Shiraz, Oregon Pinot Noir, or Chateauneuf-du-Pape. Well, I'm glad something remains on my list, and for future lists, to keep up my interest since I'm far from ready to finish my ongoing journey ...
© copyright 2007 by Donald A. Dibbern, Jr., all rights reserved
July 2007
To contact Donald A. Dibbern Jr., write him at re.wine@verizon.net