I'm sorry. I'm feeling a little crabby today. I'll try to keep it under control, but I'd like to get your reality check.
Here's today's heartburn: It seems to be getting harder and harder to find wines of real QPR, which I hope you'll remember as the wine-geek term, "Quality-Price Ratio."
Ever since I started writing professionally about wine as a journalist in the early 1980s, I've been guided primarily by the quest for wines of value – both in my own wine shopping, and in the wines that I taste and talk about in these pages, which, by the way, are the same thing. This is why I avoid seeking or accepting free wine samples, and why I write about wines that I can afford on a decidedly middle-class budget.
Let the glossy publications and the points people write about the triple-digit trophies and the "everyday" wines that cha-ching the cash register at $50 or so. Give me good, interesting wines that I can afford to enjoy with dinner several times a week, not wines that I have to arm-wrestle with myself to justify for a special weekend.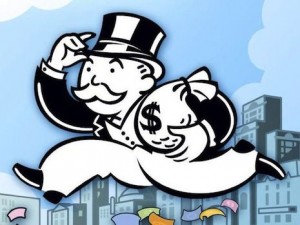 Let's be clear: I'm not talking about mere cheap wine. It's easy to find simple wines from industrial producers for $10 or so, or even less. And in contrast with the cheap wines of a generation past, I have to acknowledge that these wines are generally clean and well-made, rarely reeking of the vinegar, Sherry, nail polish or nasty basement mold that afflicted so many cheap wines of the recent past.
But doggone it, too many cheap wines are boring, and too many pricey wines are boringly over-fruited, laced with oak and numbingly alcoholic – all characteristics that, strangely, seem to appeal to the big-name critics who assign the points that make wine prices rise.
Why bring this up now? Perhaps it's just me, but in recent wine-shopping ventures, I find more and more that these two lines – cheap and boring vs pricey and "pointy" – are starting to cross.
(The Wine Advisor continues below this message from our friends at The California Wine Club.)
Today's Sponsor:
Give Better!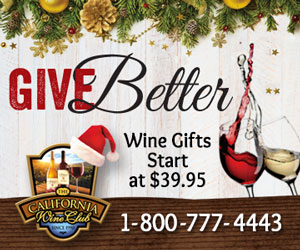 Wines handcrafted by passionate artisans simply taste better than mass-produced wines. Give gifts that come from the heart. See Holiday Gifts.
The California Wine Club's holiday wine gifts include award-winning, handcrafted artisan wines plus an insider's look into each featured winery with their guide, Uncorked®. To make the holidays extra special, a handy neoprene wine tote and a $25 wine credit are also included. It's the cure for the common gift.
 About The California Wine Club:
California is home to thousands of small family wineries handcrafting extraordinary wine in quantities too limited to be found in local stores or shops. Since 1990 it has been our mission to help these artisan wineries introduce their award-winning wines to wine lovers across the US. Learn more.
www.cawineclub.com 1-800-777-4443
Is QPR dying, or is it just me?
(Continued)
The "sweet spot" of wines that aren't too expensive but that have plenty of flavor interest in a style that I enjoy seems to be getting smaller and smaller. Some days I leave the wine shop empty-handed, fearing that said sweet spot is going to wink out like the little white dot in the middle of an old-school TV screen.
I know. I'm exaggerating. Good wine shops remain, plenty of them; and so do good wine clubs. But I fear that they're increasingly squeezed as the wine marketplace (sort of like the national economy) evolves into a two-tier system of high and low.
Am I over-thinking this? Is there hope that I'm not seeing? Consider Pinot Noir, a lovable, versatile grape that makes some of the world's greatest wines. Unfortunately, cheap Pinot is rarely good, and good Pinot is rarely cheap. It's getting really hard to find a Pinot that I can really enjoy and that I can also afford.
Some good Bourgogne Pinot Noirs remain, although the best are quickly passing the $20 mark. In the wine-shopping quest that inspired this rant, I found a decent Oregon Pinot Noir for just over $20 that turned out pretty well, especially with a little time in the glass to let it open up. It's Argyle 2013 Willamette Valley Oregon Pinot Noir. See my tasting notes below.
I'd love to know what you think about this question! You're invited to check in at our WineLovers Discussion Group forum or our WineLovers Facebook page to tell us how you're fighting the battle of QPR.
* To post your comment in the conversation on our WineLovers Facebook page, click this link:
https://www.facebook.com/WineLoversPg/posts/973027576104598
* Click this one to join the conversation in our WineLovers Discussion Group (click the "Social Login" button at the top of the page to log in).
http://forums.wineloverspage.com/viewtopic.php?f=3&t=55018
I look forward to seeing you in our wine social media. Welcome!
Today's Tasting Report
Argyle 2013 Willamette Valley Oregon Pinot Noir ($20.99)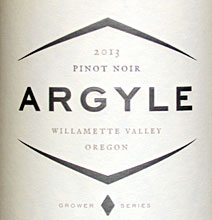 Clear garnet, on the light side, as is often typical of cool-climate Pinot Noir. Initially it's loaded with fresh fruit aromas and flavors, red berries and cherries, appealing if a bit simple. After an hour airing in the glass, as so often happens with Pinot Noir, it wakes up to somewhat more complex characteristics, red fruit and black tea. The palate also evolves, showing light tannic astringency that joins its snappy acidity and rational 13% alcohol to make it palate-cleansing and food-friendly. Its $20ish price tag places it toward the lower end of the spectrum for quality Oregon Pinot, but it's a good value at that point. (Dec. 12, 2015)
FOOD MATCH: This light-style, tart and crisp Pinot will fare well with a broad variety of food. Red meats, grilled poultry, salmon or mushrooms just begin to tell the tale. It was excellent with a pasta dinner, spaghetti in an umami-rich sauce of tomatoes, onions, garlic and reconstituted dried porcini.
WHEN TO DRINK: Pinot can be tricky in the cellar, and lower-end models generally aren't recommended for very long aging. Still, with good balance and quality and a sturdy modern metal screwcap to protect it, this Argyle should be safe, and may evolve, over five years or so after the vintage.
VALUE: My local price looks pretty good next to the $27 retail that the winery charges online. Wine-Searcher.com calculates a $23 average U.S. retail, but check around, as some merchants report in as low as $15.
WEB LINKS
This page offers a brief description and online sales for Argyle 1913 Willamette Valley Pinot Noir. For information on the winery and its other wines, use this link to back out to the winery main page.
FIND THIS WINE ONLINE:
Check prices and find vendors for Argyle Willamette Valley Pinot Noir on Wine-Searcher.com.
Argyle Winery also offers online sales at this link, but take note that pricing appears to be set high, likely to avoid irritating local retailers by under-selling them.
We hope you'll "Like" us on Facebook!
If you use Facebook, we'd be delighted to have you "Like" our WineLovers Facebook Page. This way you can get Facebook notifications when there's a new The 30 Second Wine Advisor issue or a topic of particular interest on the WineLovers Discussion Group (WLDG).
If you're a Facebook user, you can also now join our forum with a single click! All you need to do is visit the forum and click the "Social Login" link at upper right.
Talk About Wine Online
If you have questions, comments or ideas to share about today's article or wine in general, you're always welcome to drop by our online WineLovers Discussion Group, the Internet's first and still the most civil online community. To find our forums, click:
Discussions are open for public viewing, but you must register to post. If you're a Facebook user, you can also now join our forum with a single click! All you need to do is visit the forum and click the "Social Login" link at upper right.
We use only your name and Email to identify you and make no other claim on your Facebook information or privacy. However, if you prefer not to use Facebook, contact me at wine@wineloverspage.com for information about registration.
Subscriptions and Administrivia
Unsubscribe:
We're sorry if you must leave us, but simply click the "unsubscribe" link at the bottom of your Email edition to be instantly removed from the mailing list.
Change address:
The quickest and easiest way to change your Email address is simply to register anew, using the link below. If you are keeping your old address but no longer wish to get the Wine Advisor there, click the unsubscribe link below to take it off our list; if you are closing the mailbox, you needn't take any action, as our system will delete your old address as soon as the mail to your old address starts to "bounce."
Subscribe to this weekly E-letter (free)
WineLoversPage.com RSS Feed (free):
http://feeds.feedburner.com/wineloverspage/tzva
Sponsorship Opportunities:
For information, E-mail wine@wineloverspage.com