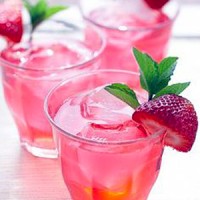 Today we're taking on another of those topics that separates those of us who have a sense of humor about wine from those who don't find wine a laughing matter.
Here's the question: When summer clamps down on us like a hot, wet sponge – or even when it doesn't – have you ever considered spritzing your wine with a shot of sparkling water, and maybe dropping a couple of ice cubes in?
Archives | Subscribe (free!) | Previous article: Would you drink wine in a can?
Read article.