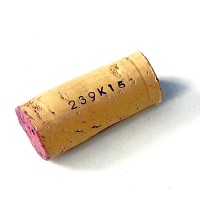 Pulling the cork from a wine bottle the other day, I suddenly realized with surprise that I was actually pulling a cork.
A real cork, that is. In that "Eureka" moment, I suddenly realized that it had been a long time since I encountered a whole, natural cork, as opposed to a metal screw cap, synthetic (plastic) stopper, or "technical" cork made of reassembled cork granules treated to deter "cork taint."
Archives | Subscribe (free!) | Previous article: Isn't every day National Wine Day? Read article.