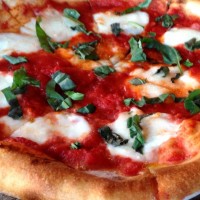 What wine goes with pizza? Many people will say Chianti, and I'm on that team. The happy reds of Tuscany are favorites. Others will call for beer, and that's an easy choice, too.
But is that all there is? I'm going to answer that question with a firm "No."
Archives | Subscribe (free!) | Previous article: Wine allergen warnings: Good idea? Read article.