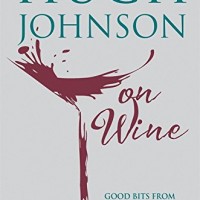 A while back, I wrote with both pleasure and a little sadness about the popular British wine writer Hugh Johnson's autobiography, Hugh Johnson: A Life Uncorked.
I was pleased, because I love Hugh Johnson and his work. But I felt a little sad because I feared that this noted wine scribe's autobiography, looking back over nearly 50 years, signaled a capstone on a great career.
Archives | Subscribe (free!) | Previous article: Leftover wine? Read article.