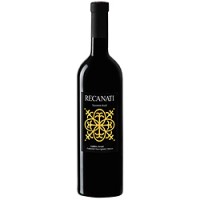 A red blend of 80 percent Cabernet Sauvignon and 20 percent Merlot, this Kosher for Passover and mevushal wine is a clear, medium-dark ruby color. There's good ripe fruit on the nose, plums and mixed berries, with a hint of the stewed fruit scent that I often pick up in kosher wines subjected to the heat of the meshuval treatment. It's not unpleasant, though, and the flavor is good and fresh, juicy red-berry fruit, brisk acidity, and a touch of tannic astringency. 13% alcohol
FIND THIS WINE ONLINE:
Find vendors and compare prices for Recanati Galilee "Yasmin Red" on Wine-Searcher.com. Read article.