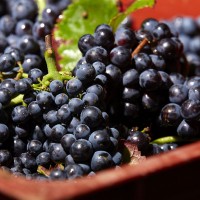 Happy birthday to us! Twenty years ago today, I sent out the first edition of The 30 Second Wine Advisor, a short item titled 30 Second Wine Tasting Tip: Eyeballing wine.
That first edition went out to exactly 89 subscribers. If any of you reading this today were among them, I'd love it if you would let me know.
Today, let's talk about Pinot Noir's journey through those years.
Archives | Subscribe (free!) | Previous article: Tell us about wines you enjoyed in 2018! Read article.