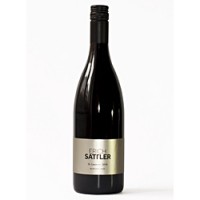 A subtle but delicious delight at cool cellar temperature, Erich Sattler Burgenland St. Laurent is an Austrian red wine you'll want to get to know. Dark reddish-purple in color, it offers appealing aromas of mixed black cherries, cranberries, a whiff of pomegranate, and an intriguing hint of woodsmoke. Bright, palate-cleansing, and dry, tart berry flavor framed by mouth-watering acidity.
FIND THIS WINE ONLINE:
Check prices and find vendors for Erich Sattler Burgenland St. Laurent on Wine-Searcher.com.
Follow this Wine-Searcher link for information about Burgenland and vendor information for wines of the region.
Click this link to read Wine-Searcher's info page on the Saint-Laurent (Sankt Laurent) grape; page down to find vendor info for dozens of Saint-Laurent wines.
Read article.