Who could blame us for feeling that these are not the best of times?
Discover World's Best
Women Winemakers and Save 33%
The Winemakers Guild takes you on a journey of discovery each month. Our primary focus is Women Winemakers and the artisan wineries that they own, manage, where they make wine.
Sign up and receive 4 shipments for the price of 3 – Subscribe Now
Hurricane Irma has ravaged the Caribbean and is set to wallop Florida, and Harvey already did a job on Texas and Louisiana. Wildfires blanket the West in a shroud of smoke, and a gigantic earthquake shook Mexico last night.
Knowing all this makes it difficult for me to complain that it has been unseasonably chilly around here. When friends are fleeing dangerous storms and fire, who am I to whine about seeing signs of autumn when it's still weeks before the equinox. I'm no fan of colder weather, so the crisp air and cool days of autumn come to me as a mixed blessing, an unwelcome sign that winter isn't that far off.
On the other hand, the return of cooler weather brings certain benefits for the wine lover, whose thoughts may now shift from crisp, cooling summer whites to the possibility of an after-dinner glass, or two, of Port.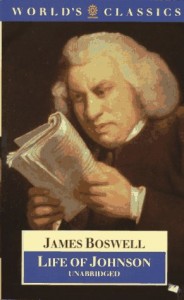 Port, the powerful red fortified wine of Portugal, strong and sweet, has been a world favorite for two centuries or more, beloved by the British, its siren song sung by literary lights from Sam Pepys to Sam Johnson and beyond. It was Johnson who famously said, according to his biographer, Boswell, "I have drunk three bottles of port without being the worse for it." (It should be noted, though, before we too hurriedly adopt Johnson's practice, that this was in the context of his explaining why he had stopped drinking.)
If we want to enjoy Port at its finest, as Johnson did, we must turn to Vintage Port. But there's a problem with that: It's expensive, and it has to be cellared for decades – not just on a wine rack, either, but in a proper cellar – before we can enjoy it. How expensive is it? When we consult Wine-Searcher.com, we find that a bottle of 2011 Taylor-Fladgate Vintage Port will cost us a cool $105. But that's nothing compared to a well-aged sample. Older vintages range into the hundreds of dollars, and the average U.S. retail price for the classic 1948 Taylor Fladgate Vintage Port is $1,149.
Happily, more affordable alternatives exist, and that's what we're here to talk about today.
(The Wine Advisor continues below this message from our friends at The Winemakers Guild.)
Today's Sponsor:
Discover the World's Best
Women Winemakers and Save 33%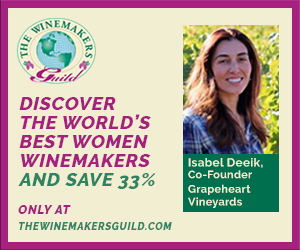 Artisan women winemakers produce some of the world's most amazing wines. This underappreciated segment of the wine industry deserves to be highlighted, and The Winemakers Guild delivers wines of these artisan winemakers to your table every month: Handcrafted limited production wines that are produced with heart and soul. Our shipments feature artisan winemakers of all genders, but our focus is to discover and offer wines by superior women winemakers.
The Winemakers Guild has over 40 years of experience in the wine industry. We've developed relationships across the globe that allow us to connect with some of the most dedicated winemakers in small family run wineries. You can taste this dedication to quality in every single bottle.
Join us as we explore this newly emerging and exciting segment of the world of wine.
4 shipments for the price of 3: Subscribe Now
Every wine we sell carries a complete guarantee.
Not ready to commit yet? Check out our Sale Wines for WineLoversPage.com readers. 
You'll be notified whenever we discover a real "gem." 
Click to Sign Up! you'll save 30 to 60%
Any Port in a storm
(Continued)
Unlike most table wines, Vintage Port isn't produced every year, only in vintages in which most producers agree that quality is sufficient to justify "declaring" the year as a vintage. In the past 25 years, only 1994, 1997, 2000, 2003, 2007 and 2011 have been declared, and only the 20th century bottlings, well aged, are fully ready to drink.
But here's the good news for those of us who love Port and want to be able to enjoy it without a major investment and years of waiting: Vintage Port makes up only about 2 percent of all Port produced. Happily, more affordable alternatives abound. Port comes in a variety of categories that span a fair range of prices, from the simple, non-vintage Ruby Port through wood-aged Tawny and Colheita, all of which offer considerable Port enjoyment without the high price or need for long aging.
Today let's celebrate a relatively recent innovation affords a reasonably close alternative to Vintage Port at a fraction of the price. Late Bottled Vintage Port, often nicknamed "LBV," is Port made from a single vintage, just like Vintage Port. But rather than being bottled promptly, it's held in oak barrels for four to six years, long enough to soften and mellow the wine without fading it to the soft brown color of a longer-aged Tawny. This makes a relatively affordable wine with a lot of the style of a Vintage Port and some ageworthiness, but it can be drunk young and needs no decanting.
You'll find my tasting report below on an excellent example, Taylor Fladgate 2011 Late Bottled Vintage Port, which will set you back around $25 and may be enjoyed with dinner tonight. Today's other tasting report, Álvaro Castro 2013 Dâo, offers us a taste of a ripe, food-friendly red wine made near the Port district in Portugal, using Port grapes, but it's a dry, unfortified table wine that can be had for well under $20.
Wine Focus: Portugal
We're looking at the wines of Portugal in our online Wine Focus this month. We'll dissect the range of Ports, check out the country's less-familiar reds, and say so long to summer with light, crisp whites such as Vinho Verde. Portugal, facing the Atlantic, not the Mediterranean, has a climate and terroir all its own, and it shows in the wines.
Please feel free to drop by the forum with your tasting notes, comments and questions about the wines of Portugal. If you're a Facebook user, you can join our forum with a single click: All you need to do is visit the forum and click the "Social Login" link at upper right.
Today's Tasting Reports
Taylor Fladgate 2011 Late Bottled Vintage Port ($26.99)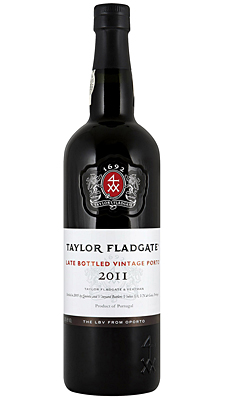 Deep purple, with ruby glints against the light. Classic Port scents of black and blue fruit, plums, blackberries and blueberries with a sense of heat on the nose from its fortified 20% alcohol. Full-bodied and sweet on first tasting, black fruit and a whiff of fennel, fresh and clean, fills the mouth with bright acidity, powerful tannins and alcoholic heat. For all of that power, it's nicely rounded and balanced, with blackberry and plum fruit lingering with astringent tannins in a very long finish. U.S. importer: Kobrand Corp., Purchase, N.Y. (Sept. 7, 2017)
FOOD MATCH: Port is best for after-dinner sipping with cheeses, although it can certainly be called to non-traditional service with rare roast beef or, perhaps even better, venison and other strong-flavored game.
WHEN TO DRINK: Don't count on LBV to age for decades as we expect of a true Vintage Port in good vintages, nor is it intended to evolve with age; rather, it's designed to provide immediate drinking pleasure, now and over the next few years. Still, Wine-Searcher.com reveals quite a few vendors offering bottles back to 2005 at prices consistent with recent vintages.
VALUE:
My local price is a few bucks over Wine-Searcher.com's $23 average retail, and some shops show it in the upper teens, so shop around. Still, a fine LBV offers much of the pleasure of a fine Vintage Port at a good discount, so I'm not complaining about a middle $20s price.
WEB LINK
Taylor-Fladgate offers this detailed fact sheet in English on its LBV; better still, you can click from here to a full library on Port and how to enjoy it.
Importer Kobrand Corp. also has extensive information at this link.
FIND THIS WINE ONLINE:
Find vendors and compare prices for Taylor Fladgate 2011 Late Bottled Vintage Port on Wine-Searcher.com.
For a good primer on Late Bottled Vintage and an extensive catalog of LBVs and vendors, check this page on Wine-Searcher.com.
Álvaro Castro 2013 Dâo ($16.99)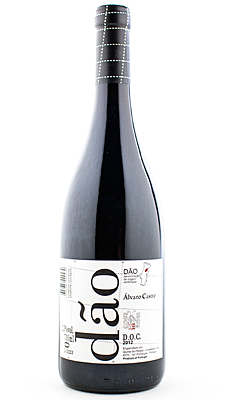 Purple, clear but very dark. Ripe plums and dried plums and more subtle hints of blackberries and blueberries on the nose. Fresh and full black-fruit flavors carry over on the palate, wrapped up in zippy, lemon-squirt acidity with a touch of soft tannic astringency showing up in a long finish with 13% alcohol. A blend of Portuguese Alfrocheiro (50%) with traditional Port grapes Touriga Nacional and Tinta Roriz (25% each). U.S. importer: Domaine Select Wine Estates LLC, NYC. (Sept. 6, 2017)
FOOD MATCH: Good with a Creole-style okra and tomato dish, but its ripe, acidic flavor went better with a buttery cheese. It might work best of all with roast or grilled chicken or pork.
WHEN TO DRINK: Some authorities liken Dâo to red Burgundy, an assertion that may be a bit over the top. I can see how the impulse works, though, in its blend of richness and elegance on a sound core of acidity and tannins. The 2013 is certainly drinking well now, but if you have good, controlled-temperature cellar conditions, it could probably be cellared and evolve for at least a decade.
VALUE:
Wine-Searcher.com's $16 average retail conforms with my local selling price; it's a reasonable to good value at this price.
WEB LINK
Importer Domaine Select offers this good fact sheet on Álvaro Castro Dâo
FIND THIS WINE ONLINE:
Check prices and find vendors for Álvaro Castro Dâo on Wine-Searcher.com.
Wine Forum and Social Media
If you have questions, comments or ideas to share about today's article or wine in general, you're always welcome to drop by our online WineLovers Discussion Group, the Internet's first and most civil online community.
Discussions are open for public viewing, but you must register to post. If you're a Facebook user, you can join our forum with a single click! All you need to do is visit the forum and click "Social Login" at upper right.
We'd also be delighted to have you "Like" our WineLovers Facebook Page. This way you can get Facebook notifications when there's a new The 30 Second Wine Advisor issue or a topic of particular interest on the WineLovers Discussion Group (WLDG).
Subscriptions and Administrivia
Unsubscribe:
We're sorry if you must leave us, but simply click the "unsubscribe" link at the bottom of your Email edition to be instantly removed from the mailing list.
Change address:
The quickest and easiest way to change your email address is simply to unsubscribe from your old address and register again from the new one: Subscribe to The 30 Second Wine Advisor (free).
Read 18 years of past articles in the Wine Advisor Archives.
Sponsorship Opportunities:
For information, email Robin Garr at wine@wineloverspage.com