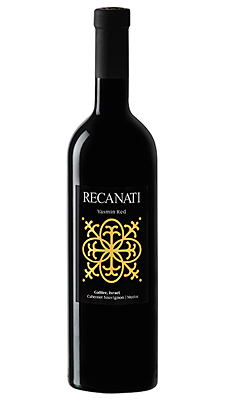 A red blend of 80% Cabernet Sauvignon and 20% Merlot, this Kosher for Passover and mevushal wine is a clear, medium-dark ruby color. There's good ripe fruit on the nose, plums and mixed berries, with a hint of the stewed fruit scent that I often pick up in kosher wines subjected to the heat of the meshuval treatment. It's not unpleasant, though, and the flavor is good and fresh, juicy red-berry fruit, brisk acidity, and a touch of tannic astringency. 13% alcohol. U.S. importer: Palm Bay Imports, Boca Raton, Fla. (Sept. 15, 2017)
FOOD MATCH: The importer suggests it with a wide array of dishes, especially meat and poultry. It went well with beef, but it also paired nicely with a meatless protein alternative, black-bean burgers.
WHEN TO DRINK: There's some controversy over whether mevushal wines can age, but I defer to the considered opinion of my old friend, the late Israeli wine writer Daniel Rogov, who said, "We might say that these wines get off to a 'running start.' Alas the run is too often all downhill and that from time of bottling." The flash pasteurization process seems to start oxidation early. With Rogov, I advise buying the current vintage and drinking them within a year or so at most.
VALUE:
My local $14.99 price is well above Wine-Searcher.com's $12 average retail, particularly since many vendors in New York and Los Angeles offer it under $10. It's not unfair at the higher price, though, and if I had to have a kosher and mevushal wine for religious reasons for the high holidays, I wouldn't object.
WEB LINK
Recanati's website features plenty of information and striking photos of the winery and its wines.
Here is importer Palm Bay's fact sheet on Recanati's Yasmin reds, with additional links to technical reports.
FIND THIS WINE ONLINE:
Find vendors and compare prices for Recanati Galilee "Yasmin Red" on Wine-Searcher.com.