When summer heat comes slouching around, you'll often hear talk of something called a "summer sipper." These quaffable wines, as the name implies, offer cooling relief in something light and refreshing. It's January now: Who'd like a winter sipper? I suggest Madeira Sercial.
I can hear you grumbling already. "Madeira? Do they even make that stuff anymore? Isn't it really sweet?"
Well, yes, they do make it. And no, it isn't always sweet. Unlike Port, which is almost invariably sweet, and more like its cousin Sherry, Madeira comes in a range of styles, depending on the specific grape. While Malmsey is very sweet indeed, and Bual is medium-sweet, Madeiras made from Verdelho and Sercial are usually dry or nearly so.
This week I enjoyed a Sercial from historic Madiera shipper Blandy's, a powerful, bronze-color wine whose slight sweetness is fully cloaked by lemon-tart acidity.
You may still be shaking your heads. Madeira doesn't really get around much any more. In today's market, Port and Sherry enjoy significant followings, although thanks to their sweetness and high alcohol, they too have their detractors. But the essentially similar fortified wines of Madeira barely show up as a blip on the radar screen.
This is a surprising decline for a wine that historically was immensely popular in the early Americas, from the 13 British colonies that became the United States to Canada, the Caribbean islands and Brazil.
There were several good reasons for the early popularity of the wines from this steeply mountainous island in the Atlantic, a Portuguese colony off the northwest coast of Africa. For one thing, Madeira really tastes good. For another, it didn't just survive, but it thrived on the trans-Atlantic voyage on sailing ships, a punishing passage that was difficult for more delicate table wines in barrels or bottles.
Fortified with brandy and intentionally oxidized by exposure to air and heat on shipboard (and, later, in special winery buildings called "estufas" that sought to replicate the rigors of a sea voyage), Madeira develops a bronze or brown color and a warm, nutlike aroma and flavor – something like Sherry – that provides its special character.
What's more, that punishing wine-making process yields a wine that is almost indestructible. It is no coincidence that Madeira is the most practical wine to purchase if you want to keep a wine that you can safely assume will remain delicious for an anniversary or birthday celebration 20 years or more in the future.
History and economics also played a role in Madeira's popularity in the Colonies: During the late 1600s, Britain ruled that all European wines shipped to the colonies must pass through London first, a requirement that added substantially to the length and cost of shipments, not to mention adding a British tax.
Madeira, however, was considered part of Africa, so it was not subject to this rule and could ship directly to the New World. It is surely no coincidence that according to legend, the signers of the Declaration of Independence toasted their work with brimming glasses of Madeira.
If you're fine with a strong, sweet wine, then a Malmsey or Bual – or just about any Port and most Sherries – will work just fine as your winter sipper. But if you'd really rather sip something dry, then I don't hink you'll go wrong with today's featured wine, Blandy's Aged 5 Years Sercial Dry Madeira. It's a fine example of Madeira and a good example of the dry, aromatic Sercial grape. And because of its strength and its durability in the opened bottle, you can easily re-cork the bottle and enjoy it over several evenings. What's not to like?
Support The Wine Advisor:
"Buy me a glass of wine"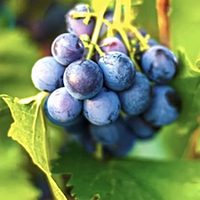 Hi, everyone! As many of you know, I don't accept free wine or other gratuities from the industry, so small donations and a select group of carefully chosen advertisers make this publication possible. Now you can lend a hand directly and cheaply: Buy me a glass of wine for just $5 to chip in on our expenses. Every ten contributions adds up to $50, enough to buy wine for review in at least two editions of The 30 Second Wine Advisor. Click to learn more!
Today's Tasting Report
Blandy's Aged 5 Years Sercial Dry Madeira ($24.99)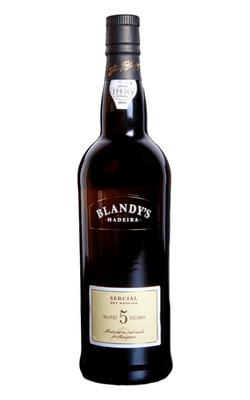 Blandy's Aged 5 Years Sercial Dry Madeira is an attractive clear bronze color, with sunny reddish-orange glints against the light. Good pecan and walnut scents against a subtle backdrop of juicy lemon. A hint of brown sugar sweetness shows on the first sip, but it quickly gives way to the drying impact of very tart, lemony acidity. Subtle nuts and lemon hang on in a long finish. Fortification brings its alcohol level up to 19%, typical of the genre. U.S. importer: Premium Ports & Madeiras, San Francisco. (Jan. 25, 2023)
FOOD MATCH: Its natural place is tasted on its own as an aperitif or while snacking on nuts and dried fruit, although the winery declares that "it is excellent as an aperitif but is also exceedingly good with starters, fish dishes and Indian cuisine." I'd be willing to try that, although caution would be advisable if you sip this high-alcohol potion with a fiery vindaloo.
WHEN TO DRINK: Madeira will last essentially forever, and its high alcohol content holds it with little change, as it was originally intended to survive a long ocean voyage to London.
VALUE:
My local price is in line with Wine-Searcher.com's $26 average U.S. retail, a price that's more than competitive for a fine fortified wine.
WEB LINK:
Here's an English language fact sheet from Blandy's Portuguese distributor, Portugal Vineywards.
FIND THIS WINE ONLINE:
Check prices and find vendors for Blandy's Aged 5 Years Sercial Dry Madeira on Wine-Searcher.com.
You'll find a detailed article about Blandy's and its history on this Wine-Searcher link. Scroll down to browse the wines in Blandy's portfolio and check vendors and prices.
Follow this Wine-Searcher link for more Maderia Sercial bottlings, with listings for dozens of other wines using this variety.
Wine Focus January 2023 – Benchmarks of Tempranillo
Let's get 2023 going with our first monthly Wine Focus of the new year. Throughout the year we will be exploring benchmarks, old and new, one grape per month for twelve different varieties this year.
We're starting off with Tempranillo. This is an interesting case from a benchmark standpoint, as some of the reference standard wines are not 100% Tempranillo but blends: The Rioja wines of Lopez de Heredia incorporate Grenache, Graciano, and Mazuelo. The legendary Vega Sicilia "Unico" from Ribera del Duero incorpoates a small percentage of Cabernet Sauvignon, though more than 95% of the wine comes from Tempranillo.
Tempranillo is interesting for another reason: Some of its benchmark wines have not escalated in price as much as the wines from other grapes.
We hope you'll try a bottle of a Tempranillo or Tempranillo-based blend this month, bring your comments and questions, and join us in Wine Focus for January 2023!
Today's Sponsor: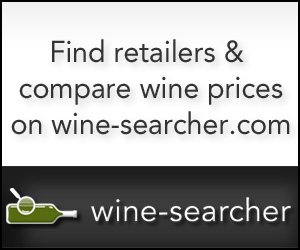 Explore Wine-Searcher
Wine-Searcher.com is the place to go online if you want to find where to buy a particular wine that interests you. What's more, Wine-Searcher.com offers so much more. It's well worth a visit just to discover its many features, including its popular list of the world's Top 10 Best Value Wines.
Good wines we've tried under $10.99!
Want tips to still more good, inexpensive wines? Here are Wine-Searcher links to vendors and prices for a bunch more wines for $10.99 or less that I've told you about in recent years. In some cases the prices may have risen over the $10.99 mark since I reviewed them, but they should still be excellent bargains. Please tell us about your favorites!
Sponsor the Wine Advisor.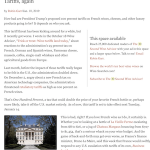 We appreciate your support
Support The 30 Second Wine Advisor and help us pay the rent while reaching 25,000 dedicated readers with your sponsorship message in this space, at the top of this E-letter, and on our social media. If you're an established business in wine, food, and similar ventures, there's no better way to focus your message toward an audience that comes here for just those topics. See our Sponsorship Page, or email Robin Garr for more information.
Wine Forum and Social Media
If you have questions, comments or ideas to share about today's article or wine in general, you're always welcome to drop by our online WineLovers Discussion Group, the Internet's first and most civil online community.
Discussions are open for public viewing, but you must register to post. If you're a Facebook user, you can join our forum with a single click! All you need to do is visit the forum and click "Social Login" at upper right.
We'd also be delighted to have you visit and "like" our WineLovers Facebook Page. This way you can get Facebook notifications when there's a new The 30 Second Wine Advisor issue or a topic of particular interest on the WineLovers Discussion Group (WLDG).