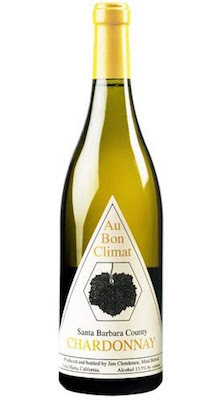 This transparent light straw color wine shows glints of gold against the light. Pleasant green-apple aromas add aromatic hints of peach and a gentle touch of nutmeg as the wine opens in the glass. It's beautifully ripe and full on the palate, with peach, apple and lemon zest in a flavor that's rich but dry, and nicely restrained by bright acidity. Subtle hints of "stony" minerality show up as the wine crosses the palate, with zippy lemon ice in a long, clean finish. At 13.5 percent alcohol, it's well balanced and fine with food. (Sept. 22, 2016)
FOOD MATCH: Just out of curiosity, we constructed a similar green-been-and-scrambled egg summer dish with Ethiopian harissa flavor as we had enjoyed with the Pegau reviewed below. It worked well here, too with its rich mix of eggs and green vegetables shaped by aromatic ginger and garlic and spicy harissa. For a more traditional match, it will be fine with fresh ocean fish and richer seafood or lighter cuts of pastured pork.
WHEN TO DRINK: According to the winery website, "It will improve for at least 10 years and as it evolves, try this wine with chanterelle mushroom pasta and be amazed." Unless you have a good, climate-controlled wine cellar, I don't know if I'd risk 10 years, but certainly five years or a bit more past the vintage is doable.
VALUE:
Our local price is a few bucks above the $22 suggested retail pricewhich is right on the average U.S. retail posted on Wine-Searcher.com
WEB LINK
You'll find lots of details about Au Bon Climat 2014 Santa Barbara County Chardonnay on this winery information page.
FIND THIS WINE ONLINE:
Look for vendors and compare prices for Au Bon Climat Santa Barbara County Chardonnay on Wine-Searcher.com.