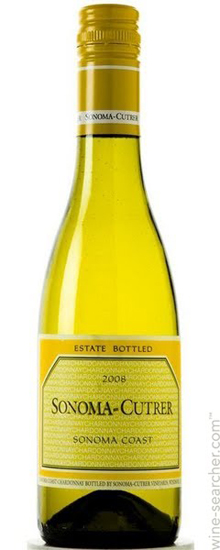 Tasted in a restaurant setting with a variety of dishes (see below), this simple but appealing Chardonnay served well. The surprise is that while it does offer a touch of oak, a decided whiff of aromatic tropical fruit, a creamy mouthfeel and doesn't go strong on acidity, it relies on balance and reasonable restraint to sail safely through these rocky waters and avoid the shoals that used to make so many of us say "Anything but Chardonnay." (Aug. 31, 2016)
FOOD MATCH: We enjoyed it in a restaurant with a variety of creative bistro fare. It went well with heirloom tomato and baby beets salads; an avocado-slathered tartine on baguette topped with a poached farm egg and lots of spicy arugula; and a fancy charred-asparagus course with chanterelle mushrooms, arugula blossoms and roasted jalapeño salsa verde.
WHEN TO DRINK: I don't see this one as meant for the long haul. It's drinking nicely now, simple but pleasant, good fruit and sufficient acidity. The 2014 is already in the marketplace, so I'd look for recent vintages and enjoy them in due course rather than stash them in the cellar.
VALUE:
We paid $15 for a generously poured glass at Louisville's Butchertown Grocery restaurant. Wine-Searcher.com shows a $25 average U.S. retail price, but you can find it as low as $11 at many vendors, so shop around if you can.
WEB LINK
Here's the winery fact sheet on the 2014 vintage of this Chardonnay.
FIND THIS WINE ONLINE:
Compare prices and browse through many vendors for Sonoma-Cutrer Sonoma Coast Chardonnay on Wine-Searcher.com.