Tomorrow is "Open That Bottle Night!" Who's in?
Or, you may well ask, what is it?
A wine-geek tradition since 2000, Open That Bottle Night has become an annual observance since Dorothy J. Gaiter and John Brecher, the couple who wrote the Wall Street Journal's "Tastings" column from 1998 through 2010, came up with the idea 17 years ago.
The concept is simple, and it is too good to let die just because the column has ended: Set an annual day – the last Saturday of February – for an informal "world-wide celebration of friends, family and memories during which all of us finally drink that wine that is otherwise simply too special to open."
So, tomorrow, February 25, 2017, let's keep the tradition alive. Whether it's the only bottle in the house or one bottle among thousands in your fancy wine cellar, if you have one, pick out a special wine that you have long meant to open but haven't yet gotten around to. Open that wine! And enjoy it for what it is, not what it might someday be or might once have been.
I'm looking at a couple of dusty old bottles here, and am torn between celebrating the day with a family favorite, a 2011 "le Tesniere" Touraine Pineau d'Aunis from Puzelat-Bonhomme, or a lonely bottle brought back from a long-ago trip to Canada and put away, a 2001 Paul Bosc Estate Vineyard "Equuleus" Bordeaux blend from Chateau des Charmes in Ontario's Niagara Peninsula.
Which would you choose? What will you pick out for your Open That Bottle Night? Do it just for your own enjoyment, or share your tasting report with friends on social media, or, if you like, our online Wine Lovers Discussion Group.
Wine Focus: All things Italian
Remember, we're enjoying tasting and talking about all things Italian wine in Wine Focus, our popular monthly wine forum discussion topic, this month.
Check below to see my tasting reports on two offbeat and affordable Italian delights:
* Montebernardi 2014 "Fuoristrada Off Road" Rosso Toscano Sangiovese ($14.99 for 1 liter, $11.90 local sale price), a tasty Tuscan red that may be the best wine-in-a-box I have ever tasted.
* Il Viziato "The Spoiled One" Vino Rosso ($9.99), an unusual blend of grapes and regions: 80 percent Tuscan Sangiovese and 20 percent Sicilian Nero d'Avola.
Join us in the conversation! Click February Wine Focus: Italy, and bring your tasting notes, comments and questions about any and all Italian wines.
Today's Sponsor:
Stock Your Cellar with Amazing Deals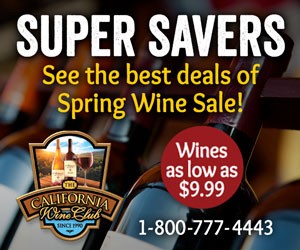 The California Wine Club invites you to check out their Super Savers during their Spring Wine Sale.
Delicious, handcrafted wines for as low as $9.99? They have them.
Highly rated gems at deep, deep discounts? Those are available too, but in very small quantities, so don't wait!
Half, full and/or mixed cases all ship via ground for $1.
Shop Now!
Spring Wine Sale ends on March 31, 2017.
About The California Wine Club
There are thousands of small family wineries handcrafting extraordinary wine in quantities too limited to be found in local stores or shops. In 1990 wine club founders Bruce and Pam Boring discovered that these winemaking families were the most passionate in the wine world and that their wines were the hidden gems of wine country! Together Bruce and Pam embarked on a journey to help these artisan wineries introduce their exquisite wines to the world. Learn more.
www.cawineclub.com 1-800-777-4443
Today's Tasting Report
Montebernardi 2014 "Fuoristrada Off Road" Rosso Toscano Sangiovese ($14.99/1 liter)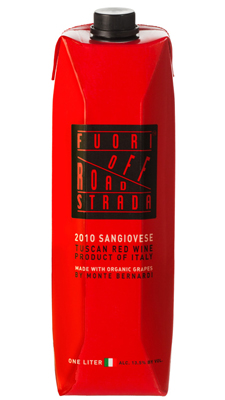 This certified organic wine comes in a recyclable coated red-cardboard 'TetraPak" box roughly the size and shape of a wine bottle. It pours dark reddish-purple, shading to a clear garnet edge. The aromas bespeak Tuscan Sangiovese with fresh and ripe cherry fruit, dried cherries and subtle spice. Fresh and tart, red and black berries and zippy, food-friendly acidity and 13.5% alcohol in a palate-cleansing flavor that lingers, adding a touch of tannic astringency in the finish. If you're prejudiced against wines that come from a box, taste this one "blind" and prepare to have your attitude adjusted. Excellent value. U.S. importer: One Green Liter LLC, Boynton Beach, Fla. (Feb. 21, 2017)
FOOD MATCH: It made a decent match with a dish of asparagus and scrambled eggs with a cheesy sauce, but it might find its best use with pizza, tomato-sauced pasta or burgers and steaks.
WHEN TO DRINK: Call me old-fashioned, but I'm not yet persuaded by Tetra Paks for cellaring. Buy it, enjoy it, buy some more.
VALUE:
It took a special $11.90 markdown sale for my local price to match the average U.S. retail on Wine-Searcher.com, but for a full liter, this wine would still be a fine value in the middle to upper teens.
WEB LINK
Here's a fact sheet about Fuorostrada's TetraPak wines.
FIND THIS WINE ONLINE:
Look for vendors and compare prices for Montebernardi "Fuoristrada Off Road" Rosso Toscano Sangiovese on Wine-Searcher.com.
Il Viziato NV "The Spoiled One" Vino Rosso (Italy) ($9.99)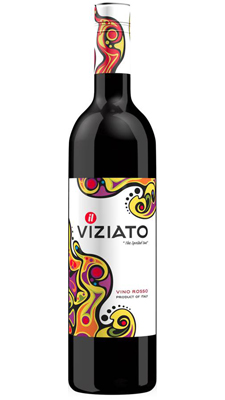 An offbeat blend of 80 percent Sangiovese from Chianti Classico near Panzano in Tuscany with 20 percent Nero d'Avola from Sicily, this wine is made by an unusual technique: drying some of the grapes separately before introducing them back into the fermenting mix, concentrating the natural grape sugars for a more intense wine, although it still comes in at a moderate 13 percent alcohol. There is a note of dried cherries in the aroma, dancing with distinct though subtle scents of licorice and dried herbs. Full, juicy fruit flavors follow the nose, rather full body shaped up by zippy, mouth-watering acidity and astringent tannins, with tart dried fruit lingering in the finish. U.S. importer: Empson (U.S.A.) Inc., Alexandria, Va. (Feb. 23, 2017)
FOOD MATCH: It made a natural match with an old-school bowl of spaghetti with a simply, gently spicy tomato sauce. It would be fine, too, with beef or grilled poultry or cheese.
WHEN TO DRINK: I don't see it as a cellar keeper, but its acidic balance and tannins suggest that there'd be no harm in keeping it for a few years under good cellar conditions.
VALUE:
It's hard to beat a balanced, food-friendly Italian red for a penny under 10 bucks.
WEB LINK
Here's the importer's fact sheet on Il Viziato "The Spoiled One."
FIND THIS WINE ONLINE:
Wine-Searcher.com lists only a few vendors for Il Viziato NV "The Spoiled One" Vino Rosso, but it's worth a look if you're near one of these shops or can have them ship to you.
However, distributor Empson (U.S.A.) offers this handy online tool to find retailers that carry their portfolio in every U.S. state.
Social Media
If you use Facebook, we'd be delighted to have you "Like" our WineLovers Facebook Page. This way you can get Facebook notifications when there's a new The 30 Second Wine Advisor issue or a topic of particular interest on the WineLovers Discussion Group (WLDG).
If you're a Facebook user, you can join our forum with a single click! All you need to do is visit the forum and click the "Social Login" link at upper right.
Finally, I welcome social media connections, but if I won't recognize your name, I suggest that you contact me via Email to wine@wineloverspage.com to let me know that you've requested a connection.
Connect with Robin Garr on LinkedIn
Talk About Wine Online
If you have questions, comments or ideas to share about today's article or wine in general, you're always welcome to drop by our online WineLovers Discussion Group, the Internet's first and still the most civil online community. To find our forums, click:
Discussions are open for public viewing, but you must register to post. If you're a Facebook user, you can also now join our forum with a single click! All you need to do is visit the forum and click the "Social Login" link at upper right.
We use only your name and Email to identify you and make no other claim on your Facebook information or privacy. However, if you prefer not to use Facebook, contact me at wine@wineloverspage.com for information about registration.
Subscriptions and Administrivia
Unsubscribe:
We're sorry if you must leave us, but simply click the "unsubscribe" link at the bottom of your Email edition to be instantly removed from the mailing list.
Change address:
The quickest and easiest way to change your Email address is simply to register anew, using the link below. If you are keeping your old address but no longer wish to get the Wine Advisor there, click the unsubscribe link below to take it off our list; if you are closing the mailbox, you needn't take any action, as our system will delete your old address as soon as the mail to your old address starts to "bounce."
Subscribe to this weekly E-letter (free)
Sponsorship Opportunities:
For information, E-mail wine@wineloverspage.com