"A toast to the groom!
. To the groom!
. To the groom!
To the bride!
. To the bride!
. To the bride!"
Who doesn't love the songs from the wildly popular Broadway hit, "Hamilton, an American Musical"? Even if you didn't think you liked hip-hop music, even if it's pardon-the-expression wrapped in musical-theater style; even if, like most of us, you've never scored tickets to the forever sold-out Broadway musical, chances are you've listened with delight to Hamilton's songs, not least Renée Elise Goldsberry's show-stopping performance of "Satisfied," a romantic tune that begins as a wedding toast.
Now, here's a question for us: What kind of wine do you think the original, historical people portrayed in Hamilton would have had in their glasses for this toast? I'm betting on Madeira.
Madeira? This may seem surprising when we consider that Madeira's visibility on wine-shop shelves is down to just above zero in modern times. Two-hundred-some-odd years ago, though, in Hamilton's time, Madeira was immensely popular in the early Americas, from the 13 British colonies that became the United States, to Canada, the Caribbean islands and Brazil.
Why would the wines of this steeply mountainous island in the Atlantic, a Portuguese colony off the northeast coast of Africa, have been so popular in the Americas of that era? Let us count the ways. Not only does this wine just plain taste good – rich, strong and sweet – but it didn't just survive the punishment of a long, steamy trans-Atlantic voyage on sailing ships, it thrived on conditions that would have ruined more delicate table wines in barrels or bottles.
Fortified with brandy and intentionally oxidized by exposure to air and heat on shipboard (and, later, in special heated winery buildings called "estufas" that sought to replicate the rigors of a sea voyage), Madeira develops a brown color and a warm, nutlike aroma and flavor – a cousin to Sherry – that provides its special character and that yields an almost indestructible wine. (Note well, by the way, that this indestructibility makes it by far the most practical wine to buy if you want to keep it for 20 years or more.)
Another reason for Madeira's popularity in the Colonies had to do with economics: During the late 1600s, Britain ruled that all European wines shipped to the colonies must pass through London first, a requirement that added substantially to the length and cost of shipments, not to mention adding a British tax. Madeira, being considered a part of Africa, was not subject to this rule and could ship directly to the New World. It is no coincidence that according to legend, the signers of the Declaration of Independence toasted their work with brimming glasses of Madeira.
As a matter of fact, there were riots on the docks of Boston in 1768 – five years before the more famous Boston Tea Party – when British customs officials tried to levy a tax on an incoming shipment of Madeira. Historians report that glasses of Madeira were raised to toast the signing of the Declaration of Independence and the inauguration of President George Washington in 1789.
Is it likely that Hamilton and his friends would have accepted anything less?
Try a bottle of Madeira sometime, when you're in the mood for a strong, sweet wine with a substantial whiff of history. Madeira comes in a range of styles, depending on the specific grape, from Verdelho and Sercial (dry) to Bual (medium-sweet) and Malmsey (very sweet indeed). Today's featured Madeira, detailed below, is a "Rainwater," a lighter style that's perceptibly sweet but balanced with firm acidity that makes it a good pick for sipping before or after dinner, or with snacks like nuts, dried fruit and cheese.
Today's Sponsor:
$1 Shipping Harvest Wine Sale!
The California Wine Club's Harvest Wine Sale is ending soon! Don't miss your chance to stock up on award-winning, handcrafted wines priced as low as $7.99. Plus get $1 shipping on every case or half case purchase. Be sure to check out the Close Out category for the best values.
Shop now!
Harvest Wine Sale ends on September 30, 2017. Half, full and/or mixed cases all ship via ground for $1.
About The California Wine Club
There are thousands of small family wineries handcrafting extraordinary wine in quantities too limited to be found in local stores or shops. In 1990 The California Wine Club Founders Bruce and Pam Boring discovered that these winemaking families were the most passionate in the wine world and that their wines were the hidden gems of wine country! Together Bruce and Pam embarked on a journey to help these artisan wineries introduce their exquisite wines to the world. Learn more.
www.cawineclub.com 1-800-777-4443
Today's Tasting Report
Leacock's "Rainwater" Medium Dry Madeira ($19.99)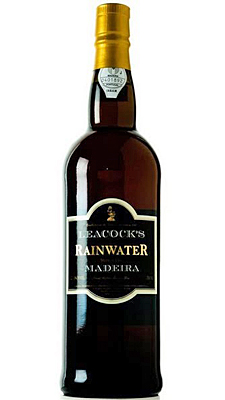 Pretty, bright and clear reddish-gold color, somewhere on the spectrum between copper and bronze. Delicious characteristic Madeira aroma, walnuts and a whiff of lemon that carry over on the palate with a back note of something intriguingly akin to dark chocolate. Good acidity to give structure, balancing a distinct note of fresh-fruit sweetness, and there's a bit of warmth on the back of the palate from 18% alcohol. Walnuts and mouth-watering citrus lingering in a very long finish. U.S. importer: Premium Ports & Madeiras, San Francisco. (Sept. 21, 2017)
FOOD MATCH: "Best served as an aperitif, lightly chilled," advises the winery on the back label, although its description as a "soft slightly fruity dry wine" may come as a surprise: It's dry only in contrast with the significant sweetness that's more typical of the Madeira genre. I wouldn't try it as a dinner wine – it's too sweet for that – but it does go well with a bite of mild, buttery cheese. The importer also suggests using it in cooking: "Even a dash will brighten meat and vegetable dishes."
WHEN TO DRINK: Madeira lasts pretty much forever, in the cellar, on a wine rack, or even in an opened bottle.
VALUE:
It's a little irritating when my local price comes in as much as $5 over Wine-Searcher.com's $15 average retail. On the other hand, this fine fortified wine probably justifies a $20 price tag.
WEB LINK
This importer's fact sheet contains an overview of Leacock and its wines and Madeira in general. Here's another article about Leacock's from the Madeira Shopping website.
FIND THIS WINE ONLINE:
Check prices and find vendors for Leacock's "Rainwater" Medium Dry Madeira on Wine-Searcher.com.
Check this Wine-Searcher.com list for a broad selection of Madeira in many price ranges, with links to find online vendors around the world.
Wine Forum and Social Media
If you have questions, comments or ideas to share about today's article or wine in general, you're always welcome to drop by our online WineLovers Discussion Group, the Internet's first and most civil online community.
Discussions are open for public viewing, but you must register to post. If you're a Facebook user, you can join our forum with a single click! All you need to do is visit the forum and click "Social Login" at upper right.
We'd also be delighted to have you "Like" our WineLovers Facebook Page. This way you can get Facebook notifications when there's a new The 30 Second Wine Advisor issue or a topic of particular interest on the WineLovers Discussion Group (WLDG).
Subscriptions and Administrivia
Unsubscribe:
We're sorry if you must leave us, but simply click the "unsubscribe" link at the bottom of your Email edition to be instantly removed from the mailing list.
Change address:
The quickest and easiest way to change your email address is simply to unsubscribe from your old address and register again from the new one: Subscribe to The 30 Second Wine Advisor (free).
Read 18 years of past articles in the Wine Advisor Archives.
Sponsorship Opportunities:
For information, email Robin Garr at wine@wineloverspage.com