Last year was the second-warmest year ever (or at least since reliable record-keeping began 138 years ago), NASA scientists reported yesterday.
The only hotter year on record was 2016.
But climate is not weather, so we can't deny global warming just because the past few weeks in the Eastern U.S. and Canada have been as cold as the proverbial well-digger's elbow.
The ice caps are melting, wildfires are raging, built-up coastal areas are threatened by rising water, and monster storms are threatening almost everyone.
But it's really cold outside right now, and this raises a serious wine-related question: What happens if I forget and leave a bottle of wine outside in my car when the temperature drops close to zero?
The good news is that wine contains alcohol, so — like antifreeze, only less so — it will not freeze at 32°F or 0°C. Depending on the alcohol level in the wine, it will start to freeze around 15—F, maybe even a little less so for a powerful wine like the Evodia or the Sherry featured below. What's more, unless you're stationed in Antarctica, it will likely freeze into a slushy slurry rather than a solid block of wine popsicle.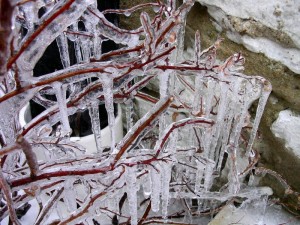 But this is not entirely reassuring. First, once the wine starts to freeze, particularly as the temperature drops below these margins, you run a risk that the cork will push out, or worse, the bottle will shatter, a bad thing not only for the wine but your upholstery.
Even at less threatening sub-freezing temperatures, though, there's a secondary risk: Cold storage, even a little above freezing, prompts tartrate crystals to precipitate out of the wine. You may have seen evidence of this in a collection of glassy white or pink crystals stuck to the cork of a bottle of wine, signaling that at some point it's been kept too cold. This is why fancy wine cellars try to maintain a constant temperature around 55°F (13°C) and set off alarms if the temperature significantly rises or falls.
Pulling tartrate out of the wine alters its acidic balance, rendering it less tart, more soft and bland. A small amount of crystals may not be significant, but longer exposure to cold will change the wine, and not for the better.
Broken bottle, lost cork or altered wine: These are not good things. If you ever realize around midnight that you've left a bottle stashed in the trunk, I recommend going out to get it, even if this does involve putting on a parka and snow boots.
Or remember to bring in your wine in the first place.
Convenience and Quality, Delivered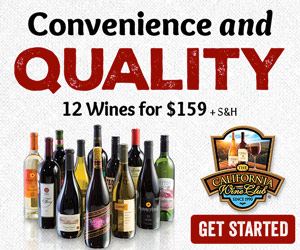 The California Wine Club's new Case Club Series is the perfect blend of quality, service and convenience.
Each delivery includes:
• Twelve bottles (three each of four different wines) of handcrafted wines, each hand-selected from an artisan winery
• Selections will predominantly be from California with an occasional wine from Washington, Oregon and wineries around the world
• Savings of up to 50% off normal retail, plus $1 shipping when you find a favorite and order more
• Personal Wine Consultants available by phone, email or chat
• Our Love It guarantee. We stand behind every bottle, and if you're not happy you are not stuck
Twelve bottle deliveries are $159 plus shipping and handling. Just pay as you go, and cancel any time.
Click to see our Case Club offer
About The California Wine Club
There are thousands of small family wineries handcrafting extraordinary wine in quantities too limited to be found in local stores or shops. In 1990 The California Wine Club Founders Bruce and Pam Boring discovered that these winemaking families were the most passionate in the wine world and that their wines were the hidden gems of wine country! Together Bruce and Pam embarked on a journey to help these artisan wineries introduce their exquisite wines to the world. Learn more.
www.cawineclub.com 1-800-777-4443
Today's Tasting Reports
Our monthly Wine Focus feature in the WineLovers Discussion Group during January features all the wines of Spain outside the Rioja region, so I'm offering you a wider variety of tasting notes this time. I had to include one Rioja because I really like Rioja. Three others include wines from Alicante, Aragon, and Jerez, the home of Sherry. You're welcome to join us in the discussion! Just click Spain … beyond Rioja! to open the discussion pages; you can log in using your Facebook identity by clicking "Social Login" in the upper right corner of any forum page.
Castaño Sierra Salinas 2012 "Mo" Alicante Monastrell ($10.99)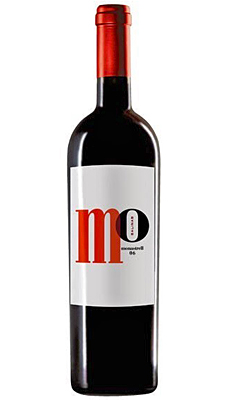 Dark garnet, with scarlet glints against the light. Simple but appealing, black plum aromas with an earthy back note reminiscent of "tree bark," a description I often associate with Mourvèdre/Monastrell. Medium-bodied and crisply acidic, it adds a touch of raspberry on the palate, framed by gentle tannic astringency. It carries its 14% claimed alcohol well; I was surprised to see the alcohol level on the label after tasting. A blend of 30-year-old Monastrell (85%), Cabernet Sauvignon (10%), and Garnacha Tintorera (5%), it gets a touch of wood from four months in barrels. U.S. importer: Europvin USA, Van Nuys, Calif. (Jan. 17, 2018)
FOOD MATCH: Its simple, earthy fruit suggests a pairing with roast chicken, duck or even goose, or cheese-based entrees like macaroni and cheese or pasta Alfredo made with good, robust cheeses. I tested this hypothesis with a leftover Welsh Rabbit sandwich on sourdough from a local Irish pub and found it right on point.
WHEN TO DRINK: It's not a wine made for aging, and its slick-sided foam plastic stopper doesn't inspire confidence in the cellar. This bottle was fine now, but I wouldn't keep any leftover 2012 bottles for much longer.
VALUE:
It's a fine value at Wine-Searcher.com's $12 average U.S. retail.
WEB LINK
This brief information page from the winery also offers the option of buying the wine (in Europe) for 5,34 € per bottle.
This fact sheet from importer Europvin offers information about "Mo" Monastrell and other Sierra Salinas wines.
FIND THIS WINE ONLINE:
Check prices and locate vendors for Salinas "Mo" Alicante Monastrell on Wine-Searcher.com.
Review this Wine-Searcher.com information page on Alicante for many more wines – including many affordable Monastrells – from the region.
Torres 2013 "Altos Ibéricos" Rioja Crianza ($14.99)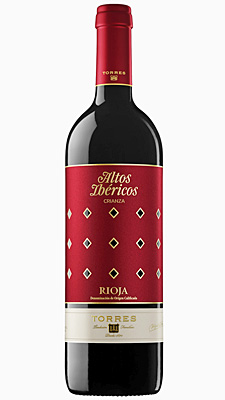 "Crianza" signals an oak-aged Rioja, and this model, 100 percent Tempranillo, spends a full year in barrel. Dark garnet with a bronze edge, it offers tart cherries on the nose and palate, opening up to a dark earthy minerality. Very dry, very acidic, 13.5% alcohol claimed; there's an edge of soft, palatable tannins in the finish. U.S. importer: Ste. Michelle Wine Estates, Woodinville, Wash. (Jan. 6, 2018)
FOOD MATCH: It should be a versatile table wine for carnivores, but it seems particularly well suited for grilled chicken. It would also go well with roast vegetables or bean-and-cheese entrees.
WHEN TO DRINK: As it enters its fifth year after the vintage, I wouldn't cellar it indefinitely. Save the more pricey single-vineyard Riojas for the cellar and enjoy this one with dinner soon.
VALUE:
It's not a bad deal at my local mid-teens price, but shop around, as Wine-Searcher.com lists a $12 average retail, and a few shops offer it for less than $10.
WEB LINK
Click here for Torres' fact sheet (PDF) on the Rioja Crianza.
FIND THIS WINE ONLINE:
Find vendors and compare prices for Torres "Altos Ibéricos" Rioja Crianza on Wine-Searcher.com.
Altovinum 2014 "Evodia" Varietal de Aragon Red Wine ($10)
Dark reddish-purple almost all the way to a clear edge. Ripe raspberry scent, typical of Garnacha/Grenache, carries over to a tart, dry red-berry and plum flavor with a higher-tone raspberry note like Chambord liqueur. Zippy acidity and soft tannins linger in a moderate finish. A custom cuvee for Eric Solomon, it's made from old vines Garnacha grown in high altitude slate soils. It's definitely in the "New World" style of forward fruit and hulking 14.5% claimed alcohol, but it manages to hold on to its balance. U.S. importer: European Cellars LLC, Charlotte, NC.; Eric Solomon Selections. (Jan. 6, 2018)
FOOD MATCH: It's a wine made for red meat, but the Maillard reaction, the delicious caramelizing that comes with browning, brought a platter of assorted mixed root vegetables up to meet it.
WHEN TO DRINK: It's not a long-term ager, but it should be good for another few years under good storage conditions.
VALUE:
If you like this assertively fruity style, you'll find this one a great bargain at Wine-Searcher.com's $10 average retail. A few vendors list prices as low as less than $7!
WEB LINK
Here's an Evodia fact sheet from importer European Cellars.
FIND THIS WINE ONLINE:
Find vendors and compare prices for Altovinum"Evodia" on Wine-Searcher.com.
Lustau East India Solera Cream Sherry ($31.99)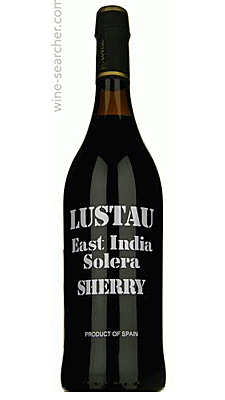 Clear, dark bronze color with flashes of gold. Attractive, rather complex Sherry aromas, a base of walnuts with brown sugar, caramel and touches of meyer lemon. The flavor is consistent, flavors of dried plums joining the scents; it's distinctly sweet from the Pedro Ximenez but adds plenty of steely, palate-freshening acidity and an edge of tannin to keep the sweetness fully contained in a sturdy structure. A blend of 80 percent Palomino and 20 percent Pedro Ximénez, it's 20% alcohol, a standard level for fortified Sherries. U.S. importer: Europvin USA, Van Nuys, Calif. (Jan. 17, 2018)
FOOD MATCH: The winery suggests serving it with light desserts and cakes, creamy cheeses or even foie gras. And, they say, "try it also on the rocks with a slice of orange, simply delicious."
WHEN TO DRINK: On the one hand, there's no hurry to drink sweeter-style Sherries. They last forever. On the other hand, there's no real benefit in cellaring them, as they won't evolve in the bottle. Buy it, enjoy it.
VALUE:
My local price is a significant jump over Wine-Searcher.com's $26 average U.S. retail, and many Wine-Searcher.com vendors list it in the lower $20s. It's still a fine sweet Sherry, though, and I'd buy it again.
WEB LINK
Here's Emilio Lustau's fact sheet on the Lustau East India Solera.
Click here for an importer's summary of Emilio Lustau and its wines.
FIND THIS WINE ONLINE:
Find vendors and compare prices for Lustau East India Solera on Wine-Searcher.com.
Wine Forum and Social Media
If you have questions, comments or ideas to share about today's article or wine in general, you're always welcome to drop by our online WineLovers Discussion Group, the Internet's first and most civil online community.
Discussions are open for public viewing, but you must register to post. If you're a Facebook user, you can join our forum with a single click! All you need to do is visit the forum and click "Social Login" at upper right.
We'd also be delighted to have you "Like" our WineLovers Facebook Page. This way you can get Facebook notifications when there's a new The 30 Second Wine Advisor issue or a topic of particular interest on the WineLovers Discussion Group (WLDG).
Subscriptions and Administrivia
Unsubscribe:
We're sorry if you must leave us, but simply click the "unsubscribe" link at the bottom of your Email edition to be instantly removed from the mailing list.
Change address:
The quickest and easiest way to change your email address is simply to unsubscribe from your old address and register again from the new one: Subscribe to The 30 Second Wine Advisor (free).
Read 18 years of past articles in the Wine Advisor Archives.
Sponsorship Opportunities:
For information, email Robin Garr at wine@wineloverspage.com