Why, yes, I have written that every wine is good for all seasons. If you want to beat the heat with a hearty Port in July, go for it.
However …
---
Thanks for your support!
• Hello from The 30 Wine Advisor! I'm delighted to have you all as readers of this biweekly edition, which will always be free, as it has been for the past 25 years. If you'd like to offer us additional support, I'd be honored to have you upgrade your status to paid subscriber. As a paid subscriber you'll receive an e-letter every week, including our new paid-tier edition with notes on wines of exceptional value in the $20=$40 range, and the ability to post comments for immediate discussion. I hope you'll seriously consider a paid subscription. I appreciate you!
---
It's going up to 91º here today, and we're not even in the part of the U.S. that's baking in a solar oven this summer. My heart goes out to those of you across the southern border and below as you sizzle in 100º temperatures this week.
I think it's time to get with reality and look for some cooling white wines well suited for summer sipping … and to recognize that such a wine needn't be one-dimensional or boring. Like today's featured wines, two good whites that aren't just cooling but also complex and interesting:
• Famille Perrin La Vieille Ferme Blanc is made in Luberon in Provence Like its red and pink siblings from the same producer, it is fascinating and complex and also outright cheap: I found it locally for a penny under $8.
• Speaking of complexity, Julien Braud "Les Vignes du Bourg" Muscadet shows it in abundance. It is a classic match for seafood from Sèvre et Maine at the mouth of the Loire.
The Provence wine may add a grape or two to your lifetime list of wine varieties tasted: It's made from a blend of white Bourboulenc, Grenache Blanc, Ugni Blanc, and Vermentino. Although multi-varietal wines don't always work out well. The wine maker's challenge, like that of a chef, is to work with flavors and make them sing in harmony. This wine makes its case in a wine of spectacular value for price.
The Muscadet wine, as the rules of its region require, is made from the Melon de Bourgogne grape. Adding to its interest, it's made by the sur lie process, a white-wine style characteristic of Sèvre et Maine. This process involves leaving the wine to mature in contact with its yeast lees, the residue of fermentation that's made up of dead yeast cells and bits of grape. Although that may not sound particularly appetizing, the effect on a dry white wine is to increase its complexity, mouthfeel, and texture.
For more on sur lie and how it works, let's turn to EnoViti, a blog by a wine maker who goes by Hanumangirl, a microbiologist, master gardener, and UC Davis enology certificate holder whose vineyards grow on Quoketaug Hill in Southeastern Connecticut.
"At the end of fermentation," she explains in the article Sur Lie Aging of Wine, "yeast and bacteria become inactive and settle out to the bottom of the fermentation tank. If the lees are fine in character without negative sulfur compounds, leaving the wine on this precipitated material can be beneficial. During this time, the yeast cell wall breaks open in a process called "autolysis", releasing mannoproteins and polysaccharides."
To the point, she writes, sur lie aging accomplishes several good things:
• enhances the structure and mouthfeel of a wine
• gives the wine extra body (an impact of polysaccharides on astringency)
• increases the aromatic complexity, flavour/aroma depth and length of the wine
• absorbs oxygen, assisting in maintaining a slow and controlled oxidation during wine maturation
Want to geek out on a post-graduate course in sur lie? Make yourself at home at "Sur lie and bâtonnage (lees contact and stirring)" on Ben Rotter's Improved Winemaking website.
Or we can just turn to the tasting reports. Enjoy a refreshing white this week, and stay cool out there!
Today's Tasting Report
Julien Braud 2020 "Les Vignes du Bourg" Muscadet Sèvre et Maine Sur Lie ($14.99)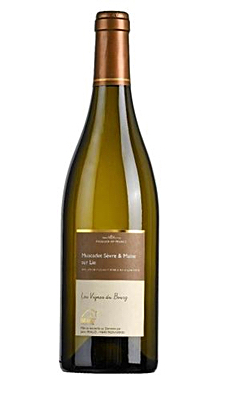 Julien Braud "Les Vignes du Bourg" Muscadet is an attractive, light-gold color. Fragrant scents of ripe pears and subtle white flowers rise from the glass, leading into a fresh, dry, and mouth-wateringly acidic flavor that blends white fruit, snappy citrus, and stony minerality that's appealng even if it's more likely attributable to sur lie fermentation than from the vineyard's chalky soil. 12% alcohol. U.S. importer: WineCraft, Cincinnati, Ohio. (July 13, 2023)
FOOD MATCH: Wine-Searcher suggests serving this wine with shellfish, crab and lobster,, and I'd add oysters, the traditional seafood pairing for Muscadet Sèvre & Maine. We enjoyed it very much with a less traditional match, bucatini with butter and garlic.
WHEN TO DRINK: Muscadet Sèvre et Maine is easy to enjoy within a few years after the vintage while it's crisp and fresh. That being said, though, the Dutch wine shop ASOP advises, "one big secret as well: these wines can age." Its Diam technical cork will help protect against cork taint in storage.
VALUE:
Wine-Searcher.com lists a $16 average U.S. retail. It's a very good value in the middle teens.
WEB LINK:
There's very little information about this wine online. The importer's web page lists only the names of the wineries it represents. British win retailer Corney & Barrow offers more information about the wine here.
FIND THIS WINE ONLINE:
Check prices and find vendors for Braud "Les Vignes du Bourg" Muscadet on Wine-Searcher.com.
Read more about Muscadet Sèvre et Maine and browse dozens of other wines of the region at this Wine-Searcher link.
Check this Wine-Searcher link for more detail on the Melon de Bourgogne grape used in Muscadet.
Famille Perrin 2021 La Vieille Ferme Blanc ($7.99)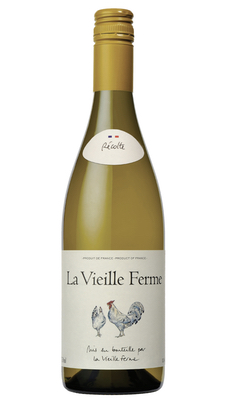 La Vieille Ferme Blanc is a clear, light straw color with a brassy greenish hue. Rich tropical fruit comes up in the aroma with pineapple and juicy melon showing first, then notes of peach and tangerine join the chorus. All those flavors carry over smoothly to a rather full-bodied yet dry and tart flavor that somehow brings all these elements together in pleasant balance, with a hint of peach-pit bitterness in a long finish. 12% alcohol.
U.S. importer: Vineyard Brands, Birmingham, Ala. (July 13, 2023)
FOOD MATCH: Wine-Searcher.com lists it as a good match with chicken and turkey. We enjoyed it with the garlic-and-butter pasta mentioned above, and it should also go well with cheese.
WHEN TO DRINK: With its modern screwcap to keep it fresh, there's no rush to drink it, but it is a wine to be enjoyed young and fresh. The 2022 vintage is already coming out, so it's wise to buy the youngest available.
VALUE:
My neighborhood shop and Wine-Searcher.com's average U.S. retail prices concur: White, pink, or red, La Vieille Ferme offers exceptional value at well under $10; and this white could compete at twice or three times its price.
WEB LINK:
Importer Vineyard Brands offers abundant information about La Vieille Ferme and its wines
at this link.
Here's a web link to a detailed fact sheet on 2021 La Vieille Ferme Blanc.
FIND THIS WINE ONLINE:
Check prices and find vendors for La Vieille Ferme Blanc on Wine-Searcher.com.
Read about Famille Perrin and find links to its wines with online vendors at this Wine-Searcher link.
Wine Focus July 2023 –
Benchmarks of Nebbiolo
In Wine Focus this month we head for Northern Italy, and the grape that calls the area home – Nebbiolo. Defining benchmarks for Nebbiolo is easy, as Barolo is the unquestioned champion and has been for as long as anyone can care to remember or research. Barbaresco, with many similar characteristics in terms of climate and soil, plays second-fiddle to Barolo, but it's a strong second chair, with the occasional switching of places when vintage quirks favor Barbaresco.
As with all grapes and wine regions, climate change is altering the benchmarks. Where fully ripe vintages were once a prized rarity, now too ripe vintages creep in, altering the classic, age-worthy balance of Piemonte Nebbiolo wines. Historically less well-regarded areas, such as Carema, north of Torino (where Barolo is south of the city), and Valtellina in Lombardy have seen their stock rise as the climate becomes more favorable (for now). And Nebbiolo is still a niche grape outside of Italy.
Join us in the WineLovers Discussion Group as we explore Nebbiolo this month. Open a Barolo that has been sleeping in the cellar for years or go out and find something new. It's all welcome as we explore Piemonte's signature grape.
Find the wines you want
Explore Wine-Searcher
Wine-Searcher.com is the place to go online if you want to find where to buy a particular wine that interests you. What's more, Wine-Searcher.com offers so much more. It's well worth a visit just to discover its many features, including its popular list of the world's Top 10 Best Value Wines.
Good wines we've tried under $10.99!
Want tips to still more good, inexpensive wines? Here are Wine-Searcher links to vendors and prices for a bunch more wines for $10.99 or less that I've told you about in recent years. In some cases the prices may have risen over the $10.99 mark since I reviewed them, but they should still be excellent bargains. Please tell us about your favorites!
Sponsor the Wine Advisor.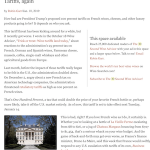 We appreciate your support
Support The 30 Second Wine Advisor and help us pay the rent while reaching 25,000 dedicated readers with your sponsorship message in this space, at the top of this E-letter, and on our social media. If you're an established business in wine, food, and similar ventures, there's no better way to focus your message toward an audience that comes here for just those topics. See our Sponsorship Page, or email Robin Garr for more information.
Wine Forum and Social Media
If you have questions, comments or ideas to share about today's article or wine in general, you're always welcome to drop by our online WineLovers Discussion Group, the Internet's first and most civil online community. Discussions are open for public viewing, but you must register to post. To request registration, please contact me at wine@wineloverspage.com, tell me your name, mention the Wine Advisor, and briefly say why you'd like to participate in the forum. Sorry about the minor red tape, but this is our simple, low-tech way to deter spammers and bots.
We'd also be delighted to have you visit and "like" our WineLovers Facebook Page. This way you can get Facebook notifications when there's a new The 30 Second Wine Advisor issue or a topic of particular interest on the WineLovers Discussion Group (WLDG).