Which is better: A single varietal wine like a great Pinot Noir from Burgundy or a top Napa Cabernet, or a blend of grapes like a Bordeaux, Chianti, or Chateauneuf-du-Pape?
The answer, obviously, is "both." But the question prompts debate among many wine nerds, and there are good arguments to be made for either option.
---
Thanks for your support!
The 30 Wine Advisor is a reader-supported online community. If you enjoy these reports, please consider a paid subscription. You'll get twice as many reports, and you'll help keep us going! If you can't do it, though, don't worry. All are welcome to our basic edition, which will always be free.
---
Single varietal
Those who favor single-varietal wine traditions like Burgundy argue that there's something beautiful about keeping a laser focus on the specific contribution of the Pinot Noir grape, and indeed, among Burgundy's top bottles, the character of Pinot Noir grown in a particular vineyard or even individual row of vines. "Purity" is the word you'll often hear uttered on behalf of this argument.
Blends
Fans of Team Blend point out that many wine grape varieties – perhaps even most of them – show good points and weaker aspects when they're turned into wine. By judicious blending, often based on practices learned over generations, the wine maker can achieve a whole that magically exceeds the sum of its parts.
Are there downsides to either approach? That's debatable too, but it's worth noting that a single-varietal producer has no good options in a poor vintage year when the needed grape fails to thrive or produces underripe, acidic fruit. That year gets marked down by the critics and the marketplace, and the producers take a loss.
Blended wines can overcome this issue by, within the limits of their region's wine regulations, tweaking the blend to limit the unsuccessful fruit while taking advantage of varieties that did better. On the other side of the debate, fanciers of single-varietal wines are fond of pointing to that "purity" word again, arguing that blended wines seem muddied and indistinct, without one particular variety dominating. (Hint: I do not agree with those people.)
Behind Door No. 1, Burgundy, a single-varietal wine. Behind Door No. 2, Bordeaux, a blend of up to five varieties, rarely if ever made from only one. Which door will you choose? That's a matter of taste. They are both delicious, only different.
For today's featured wine I picked up an oddity from Touraine, the center of France's Loire Valley. The Loire is probably best known for its white wines, most often single-varietals made from Sauvignon Blanc or Chenin Blanc.
But the Loire makes red wines too, and a few rosés, and they typically show a crisp and subtle character involving herbs and pepper and stony minerals in a lighter-style red that I like very much. Cabernet Franc is commonplace, and so is Gamay; you'll also find a lighter-styled Pinot Noir here, plus Malbec (known locally as Côt), and a few rarities like the peppery Pineau d'Aunis.
I couldn't resist presenting today's wine – a very tasty blend of three Loire red grapes – with a reference to Three Amigos, a wacky 1980s comedy starring Steve Martin, Chevy Chase, and Martin Short that I loved not because it was serious but because it was fun.
Shelved in the natural wines section of my local wine shop, Chidaine Touraine Rouge is made from equal amounts of estate-grown Côt (Malbec), Cabernet Franc, and Pinot d'Aunis … Three Amigos of the Loire! Francois Chidaine's natural practices in the vineyard include low till, regenerative viticulture, and organic and biodynamic growing. In the winery, Chidaine's wines are fermented with indigenous yeast and fermented and aged in stainless steel vats.
Three grapes; one wine. Chidaine has done an excellent job of mixing them so no one flavor stands out; yet I can visualize each grape as making its contribution to the whole: Herbal notes from Cabernet Franc, color and red fruit from the Côt, and peppery minerality from the Pineau d'Aunis. But it's not three tastes, it's one, and that taste is delicious. Widely available in the middle to upper teens, it's well worth its price.
If you'd like to read a little more about single-varietal wines vs. varietal blends, the British wine merchant Berry Bros. & Rudd hosted an entertaining point-counterpoint between two of the company's wine buyers on its blog in 2016.
Catriona Felstead MW declared "Are blends best? Yea," while Adam Bruntlett took the negative, arguing, "Are blends best? Nay."
Click the links to read both short articles, and see which, if either, persuades you. And if you like, click "Comment" to let me know!
Today's Tasting Report
Chidaine 2021 Touraine Rouge ($19.99)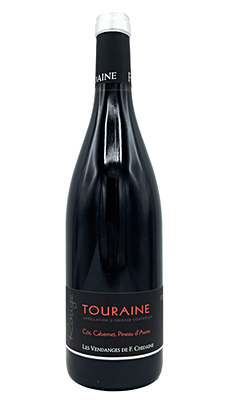 A natural, organic, and biodynamic blend of Côt (Malbec), Cabernet Franc, and Pinot d'Aunis in roughly equal amounts, Chidaine Touraine Rouge is dark reddish-violet in color. Its appealing aromas of red fruit, freshly ground black pepper, and subtler hints of "forest floor" and stony minerality invite a taste. Light and bright, its peppery berry-fruit flavors and intriguing minerality are framed by fresh acidity and soft tannins and gentle 12% alcohol. U.S. importer: Winecraft, Cincinnati, Beaune Imports in Emeryville, Calif., and other regional distributors. (Oct. 18, 2023)
FOOD MATCH: The winery suggests pairing this wine with (roughly translated from French), "cold meats, white meats, savory tarts or grilled meats." We enjoyed it with a baked stuffed garden bell pepper filled with Beyond beef crumbles, buckwheat groats, onions and parsley.
WHEN TO DRINK: It's drinking beautifully now, but I wouldn't anticipate any benefit from cellaring. Drink up!
VALUE:
It's fairly priced at $20, but I like its value even better at Wine-Searcher.com's $16 average U.S. retail.
WEB LINK:
Here's a winery information page which includes this link to a more detailed fact sheet. FYI, it's all in French.
FIND THIS WINE ONLINE:
Check prices and find vendors for Chidaine Touraine Rouge on Wine-Searcher.com.
Learn more about Touraine wines from the Loire Valley and find listings for other wines of the region at this Wine-Searcher link.
Wine Focus October 2023 –
Benchmarks of Pinot Noir
Our Wine Focus for October takes up a simple question: Is Burgundy the only benchmark Pinot Noir?
If you believe this statement of tradition is true, taste a Burgundy of your liking and take a note. Disagree? Gather your notes on another Pinot Noir that proves your point. Either way, come over to our WineLovers Discussion Group and tell us about your Pinot Noir!
Find the wines you want
Explore Wine-Searcher
Wine-Searcher.com is the place to go online if you want to find where to buy a particular wine that interests you. What's more, Wine-Searcher.com offers so much more. It's well worth a visit just to discover its many features, including its popular list of the world's Top 10 Best Value Wines.
Good wines we've tried under $10.99!
Want tips to still more good, inexpensive wines? Here are Wine-Searcher links to vendors and prices for a bunch more wines for $10.99 or less that I've told you about in recent years. In some cases the prices may have risen over the $10.99 mark since I reviewed them, but they should still be excellent bargains. Please tell us about your favorites!
Sponsor the Wine Advisor.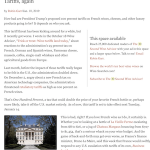 We appreciate your support
Support The 30 Second Wine Advisor and help us pay the rent while reaching 25,000 dedicated readers with your sponsorship message in this space, at the top of this E-letter, and on our social media. If you're an established business in wine, food, and similar ventures, there's no better way to focus your message toward an audience that comes here for just those topics. See our Sponsorship Page, or email Robin Garr for more information.
Wine Forum and Social Media
If you have questions, comments or ideas to share about today's article or wine in general, you're always welcome to drop by our online WineLovers Discussion Group, the Internet's first and most civil online community. Discussions are open for public viewing, but you must register to post. To request registration, please contact me at wine@wineloverspage.com, tell me your name, mention the Wine Advisor, and briefly say why you'd like to participate in the forum. Sorry about the minor red tape, but this is our simple, low-tech way to deter spammers and bots.
We'd also be delighted to have you visit and "like" our WineLovers Facebook Page. This way you can get Facebook notifications when there's a new The 30 Second Wine Advisor issue or a topic of particular interest on the WineLovers Discussion Group (WLDG).