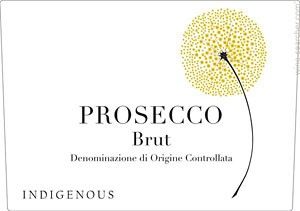 Very light straw color with a faint greenish hue; pours up with a frothy mousse, but the bubbles fall back fast. Prickly carbonation remains on the tongue, though, with simple, crisp aromas and flavors of apple and pear shaped by pleasantly tart, food-friendly acidity and light (11.5%) alcohol. It's no high-end Champagne, that's for sure, but it doesn't pretend to be. It's Prosecco, and that's my pick for relatively affordable bubbly that goes very well at the dinner table. U.S. importer: Indigenous Selections LLC, Fort Lauderdale, Fla.; "Selected by Giorgio Rivetti" (Aug. 20, 2015)
FOOD MATCH: Like its pricier bubbly brothers, Prosecco fares well with a range of food, and its prickly fizz seems to welcome pairing with hot-and-spicy dishes. It was fine with a medium-hot Cajun-style saute of okra, tomatoes, garlic and the Creole "holy trinity" of onions, green peppers and celery.
WHEN TO DRINK: I like Prosecco when it's young and fresh, best drunk within a year or two of the vintage.
VALUE: I can't really complain about the middle teens, especially for this quality fizz, but I'd like it even better closer to $10.
WEB LINKS You can download a fact sheet on the Indigenous Prosecco here. For more information on the Indigenous Wines project, click this link.
FIND THIS WINE ONLINE:
I was surprised to find relatively few vendors for Indigenous Prosecco Brut on Wine-Searcher.com. Take a look at this short list, though, in case one of these vendors is in your area or will ship to you. For more, this Wine-Searcher link will return a longer list of merchants carrying other Indigenous Selections wines.
Also, the importer's website offers this U.S. map where you can click each state for information about regional distributors who can refer you to retail sources.
Prosecco in general is widely available. For a wide variety of options across a broad price range, page down past the Prosecco article to find this extensive list on Wine-Searcher.com.