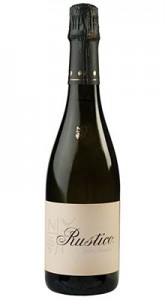 Bright gold with a slight greenish-brassy hue. It pours up very foamy but falls back to reveal lasting, multiple streams of bubbles that last. Simple and fresh, its aromas and flavors evoke fresh pears and apples with a back note of orange peel. Carbonation adds structure in the mouth, with white-fruit flavors, light 11 percent alcohol, and sufficient acidity to serve at the table without being overly tart. Nicely balanced bubbly. U.S. importer: Terlato Wines International, Lake Bluff, Ill. (Dec. 2, 2016)
FOOD MATCH: Good for an aperitif, good wherever a light white wine will serve. It was great with J. Kenji Lopez-Alt's "best roasted potatoes ever" with roasted asparagus.
WHEN TO DRINK: Don't cellar. Drink up.
VALUE:
Its average U.S. retail price is $16, via Wine-Searcher.com, and it's not a bad buy at that price, but I'm not sure it can stand up in value against the traditionally made Blanquettes de Limoux featured in the Wine Advisor last month.
WEB LINK
Producer Nino Franco offers this PDF fact sheet on Rustico Prosecco.
FIND THIS WINE ONLINE:
Check prices and find vendors for Nino Franco "Rustico" Valdobbiadene Prosecco Superiore on Wine-Searcher.com .