While I was reading the small print on the back label of a Barossa Valley Australian red the other day (doesn't everyone do that?), I noticed something unusual: "Contains sulfites and egg products."
Wait! What? The sulfite warning isn't surprising: That's been required by U.S. law since around 1990. But egg products? This warning seemed new.
Now, to clarify, the fact that eggs have an occasional role in wine making is no surprise. Egg whites, milk products, bentonite clay, and, more rarely, isinglass from sturgeon bladders and, in older times, dried ox blood, have been used for centuries to clarify wine in production, a process known as "fining." These substances, added to the wine while it ages in barrels or tanks, attracts dead yeast and other hazy matter in the wine and, gradually, draws it to the bottom of the barrel as a heavy sediment that stays behind when the clarified wine is siphoned ("racked") to another container.
The dead yeast and fining materials, in other words, fall out of the wine and are left behind. None of the material remains in the finished wine, except perhaps in molecular amounts. And therein lies an ongoing, gently simmering controversy. As public attention has focused on protecting the public from allergens in recent years, leading to bans on peanuts in airliners and in schools, regulatory authorities have taken a closer look at potential allergens in wine.
U.S. regulators took a serious look at requiring allergen warning labels on wine in the early 2000s, but the wine industry resisted, arguing that it would be unfair to require a warning for a substance that was used briefly but is no longer in the bottle. As the sulfite warning has amply shown, the mere presence of a warning prompts consumers to assume that the substance of concern is unhealthy and dangerous.
Advocates for warnings argued back that if even minute amounts remain, people with those allergies would be at risk if not warned. But industry opposition, like this angry 2007 rant by writer Dan Berger in the trade publication Wines & Vines, apparently persuaded the federal government not to take action. Wine industry lobbying also apparently persuaded European Union regulators to exempt wine from a list of other food and beverages subject to new allergen-warning rules in 2014.
But Australia and New Zealand, independent neighbors joining forces in this effort, are apparently rushed in where other nations feared to tread.
Australian studies persuaded regulators Down Under that there was no residual protein remaining in Australian red and white wine after fining with egg, fish or milk, and no significant adverse reaction from allergic individuals consuming these wines, so Australian wine labels no longer need to contain an allergy warning for fish and fish products, which are no longer considered to compromise human health.
Yet, according to Australia's Grape and Wine Research and Development Corporation, perhaps in an excess of caution, "Winemakers continue to include a warning statement on the label for egg and milk as a duty of care for the consumer if they are at all uncertain as to whether the wine may contain traces of these processing aids.
"If you have a known allergy to eggs or milk," the Commission warned, "then you consume an allergen-labelled egg and milk fined-wine at your own risk, as there is a still a small chance that traces may be present in the wine."
What's your opinion? Is it a good idea to warn consumers about any possible allergens in wine, or other beverages, or food? Or is it overkill to raise concerns about potential allergens that exist in tiny, unmeasurable quantities if at all? Where would you draw the line? You're invited to share your opinions on our the WineLovers Discussion Group (WLDG) or our WineLovers Facebook Page. I look forward to hearing from you.
Today's Sponsor:
Harvest Blowout Sale. 2 Ways to Save!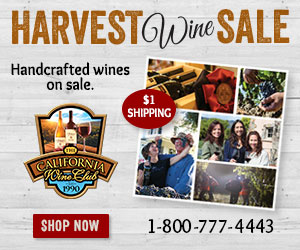 Save up to 65% off winery retail on every handcrafted bottle of wine in The California Wine Club's Harvest Blowout Sale. Plus, save up to $38 in shipping on every case and half case with $1 shipping. Stock up on handcrafted, artisan Cabernets, Merlots, Pinot Noirs, Chardonnays and more on sale now for as low as $8.99.
You are invited to shop The California Wine Club's Harvest Wine Sale. Membership is not required to take advantage of the savings.
More than 200 artisan wines are on sale, and every bottle is backed by their Love It guarantee. Sale ends September 30, 2018. Enjoy $1 ground shipping on all half and full cases to most states. Some restrictions may apply.
Shop Now
About The California Wine Club
There are thousands of small family wineries handcrafting extraordinary wine in quantities too limited to be found in local stores or shops. In 1990 The California Wine Club Founders Bruce and Pam Boring discovered that these winemaking families were the most passionate in the wine world and that their wines were the hidden gems of wine country! Together Bruce and Pam embarked on a journey to help these artisan wineries introduce their exquisite wines to the world. Learn more.
www.cawineclub.com 1-800-777-4443
Today's Tasting Reports
Barossa Valley Estate 2015 Barossa Valley "GSM" ($11.99)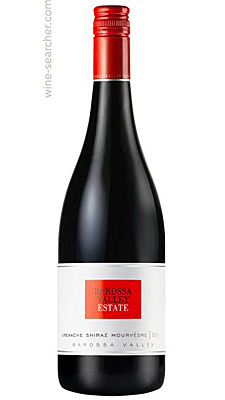 This "GSM" blend of Grenache (35%), Shiraz (34%), Mourvèdre (31%) shows dark reddish-purple in the glass, not quite crystal-clear, with a pale edge. Plums and red berry aromas, with a touch of dried fruit to back it up. A burst of good red-fruit flavor fills the palate, cherries and berries framed by fresh-fruit acidity and soft tannins. Red fruit and brisk acidity linger in a tart, clean finish, and 14 percent alcohol is not intrusive, although it's just warm enough to heighten the heat against lightly spicy food. U.S. importer: Delegat USA Inc., San Francisco. (Aug. 21, 2018)
FOOD MATCH: It should be a fine match with just about any flavor of beef, from burgers to quality steaks. It went well with spaghetti with a fresh, garlicky tomato sauce with Italian sausages, although the spicy sausages and sauce did heighten the wine's alcoholic heat.
WHEN TO DRINK: No rush, especially with the metal screwcap to keep it fresh, but I wouldn't count on it to evolve with long cellar time. Drink up over the next few years, but don't feel pressed to rush.
VALUE:
I got an exceptional value against Wine-Searcher.com's $14 average retail, but check the other link, as several vendors around the U.S. offer it in the $10 to $12 range. It's definitely a good value into the upper teens.
WEB LINK
Here's a detailed fact sheet on the GSM from Barossa Valley Estate.
FIND THIS WINE ONLINE:
Find vendors and compare prices for Barossa Valley Estate Barossa Valley "GSM" on Wine-Searcher.com.
Cape Mentelle 2017 Margaret River Sauvignon Blanc-Semillon ($13.99)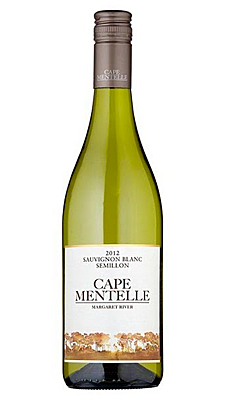 Clear, pale straw color with a distinct greenish hue. Attractive fresh-fruit aromas rise from the glass, focused on pears and apples at first, shifting to bright lime and lemon citrus scents as the wine warms from refrigerator temperature. Snappy citrus moves to the fore in the flavor, with a prickly touch that suggests light carbonation. It's bone-dry and crisply acidic, medium weight and body likely contributed by the Semillon, with just a hint of stony minerality joining citrus notes in a long finish. Light 12 percent alcohol makes it an easy sipper. U.S. importer: Moët Hennessy USA Inc, NYC. (Aug. 8, 2018)
FOOD MATCH: The producer suggests oysters or fatty fish like salmon or snapper. It should go well with any richer fish or green vegetables; it was fine with an asparagus-cilantro pesto.
WHEN TO DRINK: I don't see it as a long-term ager, but its metal screwcap should protect freshness for another two or three years.
VALUE:
It's a fine value at my local price or even at Wine-Searcher.com's $15 average retail, but store prices range all the way from $11 to $21, so check Wine-Searcher and look for the values if you can.
WEB LINK
Here's a link to a detailed winery fact sheet.
FIND THIS WINE ONLINE:
Find vendors and compare prices for Cape Mentelle Margaret River Sauvignon Blanc-Semillon on Wine-Searcher.com.
More affordable wines
Want tips to more good, inexpensive wines? Here are Wine-Searcher links to vendors and prices for a bunch more wines for $10 or less that I've told you about during the past few months. Please tell us about your favorites!
Wine Forum and Social Media
If you have questions, comments or ideas to share about today's article or wine in general, you're always welcome to drop by our online WineLovers Discussion Group, the Internet's first and most civil online community.
Discussions are open for public viewing, but you must register to post. If you're a Facebook user, you can join our forum with a single click! All you need to do is visit the forum and click "Social Login" at upper right.
We'd also be delighted to have you visit and "Like" our WineLovers Facebook Page. This way you can get Facebook notifications when there's a new The 30 Second Wine Advisor issue or a topic of particular interest on the WineLovers Discussion Group (WLDG).
Subscriptions and Administrivia
Unsubscribe:
We're sorry if you must leave us, but simply click the "unsubscribe" link at the bottom of your Email edition to be instantly removed from the mailing list.
Change address:
The quickest and easiest way to change your email address is simply to unsubscribe from your old address and register again from the new one: Subscribe to The 30 Second Wine Advisor (free).
Archives:
Read nearly 20 years of past articles in the Wine Advisor Archives.
Sponsorship Opportunities:
For information, email Robin Garr at wine@wineloverspage.com
We're sorry if you must leave us, though. If you choose to leave our list, I'd appreciate it if you'd take a moment or two to tell us how we could have better served you. Email Robin Garr at wine@wineloverspage.com.