Last time we talked about a Sangiovese-based wine from an ancient walled hilltop Tuscan village named Montepulciano. Today let's wrap up that story with a wine made from a black grape from Abruzzo called Montepulciano.
Too. Many. Montepulcianos? Maybe. But I'm sure tradition is too strong to allow either the Tuscans or the Abruzzese to surrender, respectively, the name of their iconic village or their traditional grape.
Montepulciano d'Abruzzo is grown in Abruzzo and made entirely from the indigenous Montepulciano grape. But I have to describe its delicious tart cherry and dried cherry aromas and flavors and spicy edge as "Sangiovese-adjacent" and a flavor cousin to the red wines of Tuscany. I consider that a compliment, although I'm not sure how the wine makers of Abruzzo might feel.
As I've said before (actually, I've said it often) the red table wines of Tuscany in general and Chianti in particular were my first love in wine. They were the wines that sparked my interest years ago. I enjoyed them with food, most likely something red-sauced and hearty from an Italian-American joint with plastic grapevines on the ceiling and a wicker-wrapped bottle holding a candle on the tables with their red-checkered tablecloths. And this journey didn't take long to change my attitude about wine from something I could take or leave to a beverage that seized my interest and led me, eventually, to start writing about the stuff.
But wait! Didn't I just say that Montepulciano d'Abruzzo is not made from Chianti's Sangiovese grape, and not made in Tuscany either?
Well, yeah. It's completely different. To the best of my knowledge there's no genetic relationship that links the Sangiovese and Montepulciano varieties, and no local winemaking tradition that connects Tuscany and Abruzzo. These two places are about 360 kilometers apart, separated by winding roads that cross the Apennines between Tuscany north of Rome and Abruzzo across the peninsula on the Adriatic coast.
But here's the connection, and it's meaningful to me: A good Montepulciano, like a good Chianti, represents for me the quintessence of Italian red table wines: They offer a happy combination of dark-cherry and dried-cherry fruit with brisk, food-friendly acidity that invariably makes me smile. If they're not genetic cousins, they're certainly spiritual cousins, and I'll gladly pull a cork (or in the case of today's featured wine, unscrew a metal cap) to enjoy either one.
Support The Wine Advisor:
"Buy me a glass of wine"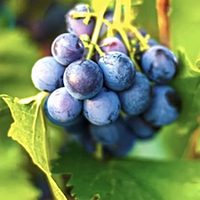 Hi, everyone! As many of you know, I don't accept free wine or other gratuities from the industry, so small donations and a select group of carefully chosen advertisers make this publication possible. Now you can lend a hand directly and cheaply: Buy me a glass of wine for just $5 to chip in on our expenses. Every ten contributions adds up to $50, enough to buy wine for review in at least two editions of The 30 Second Wine Advisor. Click to learn more!
Today's Tasting Report
Masciarelli 2020 Montepulciano d'Abruzzo ($12.99)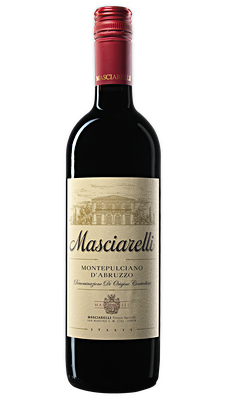 Sustainably farmed, and fermented and aged entirely in stainless steel, dark-purple Masciarelli Montepulciano d'Abruzzo is grown in Abruzzo and made entirely from the indigenous Montepulciano grape. Delicious tart cherry and dried cherry aromas and flavors and a spicy edge lead into a flavor that's nicely balanced between good cherry flavors, food-friendly acidity, and soft tannins. Its 13.5% alcohol is well integrated. U.S. importer: Vintus LLC, Pleasantville, N.Y. (Feb. 23, 2023)
FOOD MATCH: The importer calls it "a terrific complement to roasted meats, pastas and pizza – the ultimate trattoria wine." It went very well with a flavorful pasta dish, penne with a sauce of roasted red pepper, onion, garlic, and tomato paste.
WHEN TO DRINK: The importer tells us that this wine is intended to be consumed in its youth, and that makes sense. Drink it up this year while its fresh fruit speaks of the vintage.
VALUE:
Wine-Searcher.com's $11 average retail and the importer's suggested $13.50 retail bracket my local price. In fact, the first 30 hits on Wine-Searcher.com's results page show it offered by some vendors for $9 or less. Shop for the best prices you can, but you won't lose if you buy it for $15 or below.
WEB LINK:
Importer Vintus LLC offers this extensive info page on Masciarelli 2020 Montepulciano d'Abruzzo.
Read more about Masciarelli, the winery and its wines, at this importer's link.
FIND THIS WINE ONLINE:
Check prices and find vendors for Masciarelli Montepulciano d'Abruzzo on Wine-Searcher.com.
Follow this Wine-Searcher link to find more information about the wines of Montepulciano d'Abruzzo, with listings for dozens of other wines from the region.
Wine Focus February 2023 – Benchmarks of Sangiovese
As a Wine Focus benchmark wine for tasting, Chianti Classico is still often very affordable. Brunello di Montalcino not so much, but the Rossos are often good value. What's interesting about Sangiovese is how little of it is grown elsewhere. It's almost Tuscany or nothing.
What's your go-to bottling of Sangiovese based wine? WineLovers' Wine Focus guru David M. Bueker's is Felsina, a producer that offers three Chianti Classicos at various price points, plus a (formerly known as) Super Tuscan that is not wildly expensive. Where's the red sauce?
You're welcome to partiipate. Here's how: Open a bottle of a Chianti Classico or other Sangiovese-based wine this month. Bring your comments and questions, and join us in Wine Focus for February 2023!
Today's Sponsor: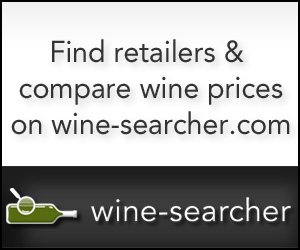 Explore Wine-Searcher
Wine-Searcher.com is the place to go online if you want to find where to buy a particular wine that interests you. What's more, Wine-Searcher.com offers so much more. It's well worth a visit just to discover its many features, including its popular list of the world's Top 10 Best Value Wines.
Good wines we've tried under $10.99!
Want tips to still more good, inexpensive wines? Here are Wine-Searcher links to vendors and prices for a bunch more wines for $10.99 or less that I've told you about in recent years. In some cases the prices may have risen over the $10.99 mark since I reviewed them, but they should still be excellent bargains. Please tell us about your favorites!
Sponsor the Wine Advisor.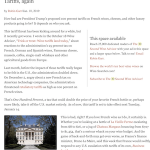 We appreciate your support
Support The 30 Second Wine Advisor and help us pay the rent while reaching 25,000 dedicated readers with your sponsorship message in this space, at the top of this E-letter, and on our social media. If you're an established business in wine, food, and similar ventures, there's no better way to focus your message toward an audience that comes here for just those topics. See our Sponsorship Page, or email Robin Garr for more information.
Wine Forum and Social Media
If you have questions, comments or ideas to share about today's article or wine in general, you're always welcome to drop by our online WineLovers Discussion Group, the Internet's first and most civil online community.
Discussions are open for public viewing, but you must register to post. If you're a Facebook user, you can join our forum with a single click! All you need to do is visit the forum and click "Social Login" at upper right.
We'd also be delighted to have you visit and "like" our WineLovers Facebook Page. This way you can get Facebook notifications when there's a new The 30 Second Wine Advisor issue or a topic of particular interest on the WineLovers Discussion Group (WLDG).