You've probably heard me say before that Montepulciano d'Abruzzo is one of my favorite affordable Italian red wines.
I like Vino Nobile di Montepulciano, too, and its only slightly less noble sibling, Rosso di Montepulciano.
And then there's also the pricey Brunello di Montalcino and its sibling Rosso di Montalcino, but that's a whole different story for another day.
All right, this is the kind of confusing wine-nerd stuff that puts newbies off wine appreciation altogether. Along our way to talking about today's featured wine, Dei Rosso di Montepulciano, let's try to sort out the differences among these similar-sounding Italian reds.
I think it'll be worth the effort to find clarity, because these wines are all different, but there's some kinship in terms of being approachable, food-friendly options that are very easy to like.
Vineyard location
First, there's the matter of location: Vino Nobile di Montepulciano, Rosso di Montepulciano, Brunello di Montalcino, and Rosso di Montalcino all come from Tuscany. They all are made predominantly from Tuscany's Sangiovese grape, and that brings them together with some family resemblance to Tuscany's iconic Chianti.
Grape variety
In other words, all those wines come from Tuscan sub-regions called Montalcino or Montepulciano, right? Well, hold on a minute. Montepulciano d'Abruzzo, that delicious cheap red that goes great with food and can often be found for less than $10? That's different. This Montepulciano is the name of a grape. It's not related to Sangiovese, and it comes from a different region, mostly in Abruzzo over on the other side of the Appenines from Tuscany.
I know this is confusing, but I swear I'm not trying to prank you. Every one of these wines is a favorite, a wine that makes me happy, and I think they'll do that for you too. It's worth tasting and getting to know them, and I wish you joy in the journey.
Today's featured wine is a Rosso di Montepulciano, which like its more pricey relative Vino Nobile di Montepulciano, comes from an ancient Tuscan hilltop village called Montepulciano. It's made from Sangiovese, mostly, but just to make things a little more confusing still, locals here call it Prugnolo Gentile. A taste will reveal its kinship to Chianti, though, and that's a good thing. You'll find my tasting report below.
Support The Wine Advisor:
"Buy me a glass of wine"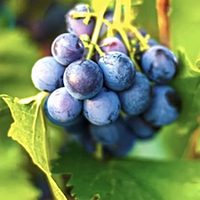 Hi, everyone! As many of you know, I don't accept free wine or other gratuities from the industry, so small donations and a select group of carefully chosen advertisers make this publication possible. Now you can lend a hand directly and cheaply: Buy me a glass of wine for just $5 to chip in on our expenses. Every ten contributions adds up to $50, enough to buy wine for review in at least two editions of The 30 Second Wine Advisor. Click to learn more!
Today's Tasting Report
Dei 2020 Rosso di Montepulciano Toscana ($18.99)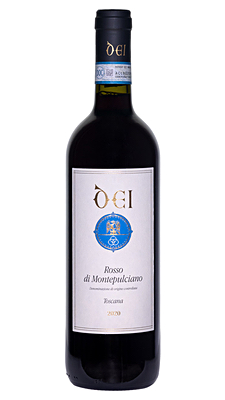 Billed as organically cultivated, Dei Rosso di Montepulciano is predominantly Prugnolo Gentile (the traditional name for Sangiovese in this region) with splashes of 5% each Canaiolo Nero and Merlot. Its aromas are full and appealing, showing the typical ripe cherries and plums of Sangiovese with a hint of dried fruit and just a whiff of spicy oak from its three months in large oak casks. On the palate it's bright and dry, juicy cherry flavors framed by brisk acidity, with soft tannins becoming more perceptible in the long finish. 14% alcohol. U.S. importer: Skurnik Wines, NYC. (Feb. 7, 2023)
FOOD MATCH: The back label suggests a match with red meats, flavorful salamis and aged cheeses, and those will all work well; we enjoyed it, too, with a traditional companion, pasta with a rich, garlicky tomato sauce.
WHEN TO DRINK: I don't see it as a long-term ager, and it's drinking nicely now, but with good cellar conditions it should be safe to hold it for two or three more years.
VALUE:
Wine-Searcher.com's $18 average U.S. retail matches my local price. It's well worth the tab for an excellent, approachable Sangiovese-based Tuscan red.
WEB LINK:
Learn more about this wine on the Dei website (in English).
Read about Caterina Dei and her family's wines at the Skurnik website.
FIND THIS WINE ONLINE:
Check prices and find vendors for Dei Rosso di Montepulciano on Wine-Searcher.com.
Learn about Rosso di Montepulciano at this Wine-Searcher link to find listings for dozens of other wines from the region.
Follow this Wine-Searcher link to learn more about the Sangiovese grape (also known in this part of Tuscany as Prugnolo Gentile), and find listings for many more wines of this variety.
Wine Focus February 2023 – Benchmarks of Sangiovese
As a Wine Focus benchmark wine for tasting, Chianti Classico is still often very affordable. Brunello di Montalcino not so much, but the Rossos are often good value. What's interesting about Sangiovese is how little of it is grown elsewhere. It's almost Tuscany or nothing.
What's your go-to bottling of Sangiovese based wine? WineLovers' Wine Focus guru David M. Bueker's is Felsina, a producer that offers three Chianti Classicos at various price points, plus a (formerly known as) Super Tuscan that is not wildly expensive. Where's the red sauce?
You're welcome to participate. Here's how: Open a bottle of a Chianti Classico or other Sangiovese-based wine this month. Bring your comments and questions, and join us in Wine Focus for February 2023!
Today's Sponsor: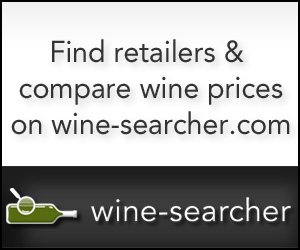 Explore Wine-Searcher
Wine-Searcher.com is the place to go online if you want to find where to buy a particular wine that interests you. What's more, Wine-Searcher.com offers so much more. It's well worth a visit just to discover its many features, including its popular list of the world's Top 10 Best Value Wines.
Good wines we've tried under $10.99!
Want tips to still more good, inexpensive wines? Here are Wine-Searcher links to vendors and prices for a bunch more wines for $10.99 or less that I've told you about in recent years. In some cases the prices may have risen over the $10.99 mark since I reviewed them, but they should still be excellent bargains. Please tell us about your favorites!
Sponsor the Wine Advisor.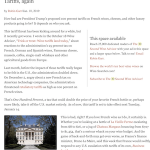 We appreciate your support
Support The 30 Second Wine Advisor and help us pay the rent while reaching 25,000 dedicated readers with your sponsorship message in this space, at the top of this E-letter, and on our social media. If you're an established business in wine, food, and similar ventures, there's no better way to focus your message toward an audience that comes here for just those topics. See our Sponsorship Page, or email Robin Garr for more information.
Wine Forum and Social Media
If you have questions, comments or ideas to share about today's article or wine in general, you're always welcome to drop by our online WineLovers Discussion Group, the Internet's first and most civil online community.
Discussions are open for public viewing, but you must register to post. If you're a Facebook user, you can join our forum with a single click! All you need to do is visit the forum and click "Social Login" at upper right.
We'd also be delighted to have you visit and "like" our WineLovers Facebook Page. This way you can get Facebook notifications when there's a new The 30 Second Wine Advisor issue or a topic of particular interest on the WineLovers Discussion Group (WLDG).