Remember the French Paradox? Red wine taken in moderation – and maybe beverage alcohol in general – is good for the heart and might help us live longer. Right?
Not so fast.
Here's the bad news: A massive new meta-study – a broad analysis of scores of previous studies that had sought to confirm the health benefits of moderate drinking – drew a firm conclusion: It's just not true.
"Moderate Drinking Has No Health Benefits, Analysis of Decades of Research Finds," Roni Caryn Rabin wrote in a report in The New York Times last week.
"For decades," Rabin wrote, "scientific studies suggested moderate drinking was better for most people's health than not drinking at all, and could even help them live longer. A new analysis of more than 40 years of research has concluded that many of those studies were flawed and that the opposite is true."
The review was published in the Journal of the American Medical Association's JAMA Network Open on March 31. Here's a link to the report's key points and abstract.
It found that in fact one's risks of dying prematurely increase significantly for women who drink as little as 25 grams of alcohol a day. That's a bit less than one ounce of pure alcohol, which is less than two standard cocktails containing 1.5 ounces of distilled spirits, two 12-ounce beers or two 5-ounce glasses of wine. The risks to men increase significantly at 45 grams of alcohol a day, which is about 1 1/2 ounces of alcohol or just over three drinks.
The new report, which analyzed more than 100 studies of almost five million adults over nearly 40 years, aimed to correct for significant methodological problems that plagued many of the older observational studies.
In simple words, the report's summary concluded, "Low-volume alcohol drinking was not associated with protection against death from all causes."
Well, this is confusing. Wine lovers have celebrated the "wine for your health" trope for more than 30 years, particularly since correspondent Morley Safer famously dubbed red wine's apparent health benefits "The French Paradox" in a memorable episode on CBS 60 Minutes in 1991.
The paradox, New York Times wine columnist Frank Prial wrote a few weeks later, is based on "the fact that the incidence of coronary heart disease in France is 40 percent lower than it is in the United States. This, despite a French diet high in fat and cholesterol. American and French researchers interviewed by 60 Minutes pointed to an apparent relationship between moderate alcohol consumption, particularly red wine, and a lower rate of heart disease."
Like a lot of other wine writers and wine lovers, I was happy to celebrate this delightful news. "For all of us who enjoy wine regularly, the increasing body of evidence that moderate wine consumption is good for our health and longevity comes as excellent news," I wrote in a 2002 column, How much wine is healthy?
Does this all go away now? Should we stop drinking wine? Of course not!
I would be just as happy to see an end to the notion that wine is a kind of medicine, a potion that one should self-prescribe to stay healthy and keep heart disease at bay. I've never favored that approach, and I'm pretty sure that you don't either.
In that April 26, 2002 column, I wrote the following:
Moderation is the key, for many reasons that have nothing to do with any purported health benefits. "Wine, like all alcoholic beverages, can be a blessing or a curse; and if a little of it makes good medicine, more is not better. Overconsumption risks both immediate injury for those foolish enough to drive while drunk, and long-term health problems for those who drink too much too often.
Today, 21 years later and in the light of that new meta-study, I stand by it now. Here's to your health. Enjoy!
Support The Wine Advisor:
"Buy me a glass of wine"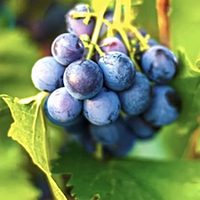 Hi, everyone! As many of you know, I don't accept free wine or other gratuities from the industry, so small donations and a select group of carefully chosen advertisers make this publication possible. Now you can lend a hand directly and cheaply: Buy me a glass of wine for just $5 to chip in on our expenses. Every ten contributions adds up to $50, enough to buy wine for review in at least two editions of The 30 Second Wine Advisor. Click to learn more!
Today's Tasting Report
Laroque 2021 Cité de Carcassonne Chardonnay ($13.99)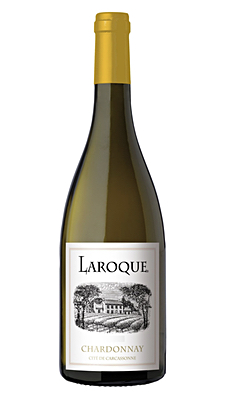 Laroque Cité de Carcassonne Chardonnay bears a Haute veleur environnementale label, signaling the winery's commitment to sustainable agriculture. Made from unoaked 100% Chardonnay, it's a clear straw color, and offers delicious, subtle notes of white fruit – apples and pears – with a pleasant back note of rising bread dough. Medium-bodied and freshly acidic on the palate, it adds a citric snap that lingers on the palate in a very long finish. 12.5% alcohol. U.S. importer: Acquitaine Wine USA LLC, Berkeley, Calif., a Jean-Christophe Calvet Selection (April 9, 2023)
FOOD MATCH: The back level suggests a range of pairings: "Enjoy it alone of with risotto, pasta, sushi, seafood, and white meat dishes." Those all make sense. A simple northwestern Italian pasta – spaghetti with fresh sage and butter – made an outstanding match.
WHEN TO DRINK: The producer's fact sheet suggests "drink now." That doesn't mean you have to finish it this week, but its fresh fruit flavors aren't going to improve with aging. Drink over the next year or two, anyway, then watch for newer vintages.
VALUE:
My local price matches Wine-Searcher.com's $14 average U.S. retail, and some shops list it for a few dollars less. It's a fine value in the middle teens or below.
WEB LINK:
Here's a detailed fact sheet from importer Acquitaine Wines.
FIND THIS WINE ONLINE:
Check prices and find vendors for Laroque Cité de Carcassonne Chardonnay on Wine-Searcher.com.
Follow this Wine-Searcher link to learn more about and find listings for dozens of other wines from the region, featuring several grape varieties.
Wine Focus April 2023 – Benchmarks of Cabernet Sauvignon
It's time to focus on one of the most recognized wine grapes, quite likely the most recognized of all: Cabernet Sauvignon. In Pauillac, Bordeaux, Cabernet is king. Yes, it's generally blended, but Cabernet is the star, and the best of Bordeaux set a standard for the rest of the world to meet. Now there are benchmark Cabernets all over the world, and in all sorts of styles.
So let's settle in to this month's Wine Focus for an exploration of all things Cabernet Sauvignon, and wines where Cabernet Sauvignon is the star. It's OK if a little Merlot or Cabernet Franc, or Petit Verdot, or (gasp!) Carmenere gets in there. What are the benchmark styles of Cabernet in 2023 – old or new?
Today's Sponsor: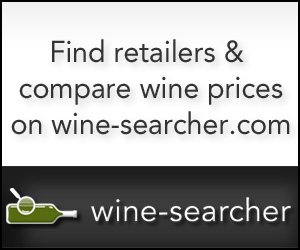 Explore Wine-Searcher
Wine-Searcher.com is the place to go online if you want to find where to buy a particular wine that interests you. What's more, Wine-Searcher.com offers so much more. It's well worth a visit just to discover its many features, including its popular list of the world's Top 10 Best Value Wines.
Good wines we've tried under $10.99!
Want tips to still more good, inexpensive wines? Here are Wine-Searcher links to vendors and prices for a bunch more wines for $10.99 or less that I've told you about in recent years. In some cases the prices may have risen over the $10.99 mark since I reviewed them, but they should still be excellent bargains. Please tell us about your favorites!
Sponsor the Wine Advisor.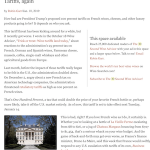 We appreciate your support
Support The 30 Second Wine Advisor and help us pay the rent while reaching 25,000 dedicated readers with your sponsorship message in this space, at the top of this E-letter, and on our social media. If you're an established business in wine, food, and similar ventures, there's no better way to focus your message toward an audience that comes here for just those topics. See our Sponsorship Page, or email Robin Garr for more information.
Wine Forum and Social Media
If you have questions, comments or ideas to share about today's article or wine in general, you're always welcome to drop by our online WineLovers Discussion Group, the Internet's first and most civil online community.
Discussions are open for public viewing, but you must register to post. If you're a Facebook user, you can join our forum with a single click! All you need to do is visit the forum and click "Social Login" at upper right.
We'd also be delighted to have you visit and "like" our WineLovers Facebook Page. This way you can get Facebook notifications when there's a new The 30 Second Wine Advisor issue or a topic of particular interest on the WineLovers Discussion Group (WLDG).