Chilean wine is just about as French as Argentine wine is Italian. If you think that sounds funny, let's take a look at the map and the history books.
Chile and Argentina actually have quite a bit in common: Both are major and developed South American nations, and they lie side-by-side across the southern third of the continent. They're separated by the lofty Andes, with Argentina on the Atlantic Coast to the east of the mountain range and Chile on the western side facing the Pacific. Both countries are now thriving democracies, although both share memories of repressive totalitarian regimes.
Most important from the wine-enthusiast perspective, both countries boast long and vigorous if somewhat different wine-making traditions:
• Argentina traces the heart of its wine culture to a strong current of Italian immigration during the 19th century, parallel to Italian immigration through Ellis Island to the United States.
• Chile's wine production, on the other hand, has its taproots in France, the gift of wine-making refugees who fled the 19th Century phylloxera epidemic in France to plant new vineyards in the New World.
Much like California, Chile's wine industry goes all the way back to 16th century Spanish colonizers who imported Mission grapes to make sacramental wine. But its modern style gives thanks to those wine-making French immigrants of the late 1800s, who brought their skills and vine cuttings to make Bordeaux' classic Cabernet Sauvignon, Cabernet Franc, and Merlot (as well as white Sauvignon Blanc) into Chile's workhorse varieties.
They also brought Carmenère, although they may not have realized that until many generations later. Once a significant grape in Bordeaux, Carmenère was thought to be extinct after the phylloxera pestilence. But as recently as the 1990s, Chilean vine experts found quite a bit of Carmenère in the vineyards, hiding in plain sight among its near relative Merlot.
Separated out and grown separately for use in varietal wines or in Bordeaux-style blends, Carmenère is now recognized as a signature Chilean grape, much as Malbec came from obscurity in Bordeaux to become an Argentine icon.
Today's featured wine, Lapostolle "Grand Selection" Rapel Valley Cabernet Sauvignon, is a blend of 85% Cabernet Sauvignon with 15% Carmenère. It salutes Bordeaux, and it's all Chilean.
It's a good value in the middle teens, and I think you'll like it. You'll find my tasting report below.
Support The Wine Advisor:
"Buy me a glass of wine"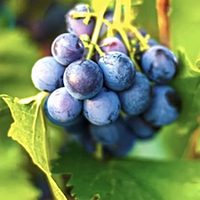 Hi, everyone! As many of you know, I don't accept free wine or other gratuities from the industry, so small donations and a select group of carefully chosen advertisers make this publication possible. Now you can lend a hand directly and cheaply: Buy me a glass of wine for just $5 to chip in on our expenses. Every ten contributions adds up to $50, enough to buy wine for review in at least two editions of The 30 Second Wine Advisor. Click to learn more!
Today's Tasting Report
Lapostolle 2019 Rapel Valley Chile "Grand Selection" Cabernet Sauvignon ($13.99)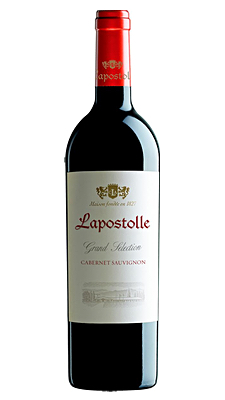 A blend of 85% Cabernet Sauvignon with 15% Carmenère, Lapostolle "Grand Selection" Rapel Valley Cabernet Sauvignon shows a dark reddish-purple color in the glass with a ruby edge. Mixed berries and red plums blend with spicy currant-like dried fruit in the pleasant aroma. Good plum and berry flavors persist with fresh acidity on the palate and linger into a long, mouth-watering finish. On the fruity side for a Cabernet, but varietal character is there, with back notes of soft spice, perhaps the result of about one-third of the blend spending 10 months in French oak while the rest stays in stainless steel. The label claims 14.5% alcohol, but to the wine's credit this doesn't show as harsh or hot. U.S. importer: Winebow Inc., NYC. (April 25, 2023)
FOOD MATCH: The winery calls it "an ideal companion for all red meat, stew, and barbecue." Importer Winebow suggests enjoying it with well grilled red meat, bolognese pasta and cheese. We enjoyed it with a dish of Beyond Steak Tips with mushrooms and roasted red peppers over penne pasta.
WHEN TO DRINK: The winery suggests drinking it between five and eight years after the vintage, which indicates finishing your supply of this 2019 vintage by 2027, assuming stellar storage conditions. It's doing just fine now, so that makes sense to me.
VALUE:
I got this bottle for $2 under Wine-Searcher.com's $16 average U.S. retail, which itself is still a good value.
WEB LINK:
Importer Winebow offers an extensive fact sheet on this vintage at this link.
FIND THIS WINE ONLINE:
Check prices and find vendors for Lapostolle "Grand Selection" Rapel Valley Cabernet Sauvignon on Wine-Searcher.com.
Learn more about Chile's Rapel Valley at this Wine-Searcher link and browse listings for dozens of other wines from the region.
Read more about Chilean wine and browse dozens of the country's wines with vendors at this Wine-Searcher link.
Wine Focus April 2023 – Benchmarks of Cabernet Sauvignon
It's time to focus on one of the most recognized wine grapes, quite likely the most recognized of all: Cabernet Sauvignon. In Pauillac, Bordeaux, Cabernet is king. Yes, it's generally blended, but Cabernet is the star, and the best of Bordeaux set a standard for the rest of the world to meet. Now there are benchmark Cabernets all over the world, and in all sorts of styles.
So let's settle in to this month's Wine Focus for an exploration of all things Cabernet Sauvignon, and wines where Cabernet Sauvignon is the star. It's OK if a little Merlot or Cabernet Franc, or Petit Verdot, or (gasp!) Carmenère gets in there. What are the benchmark styles of Cabernet in 2023 – old or new?
Today's Sponsor: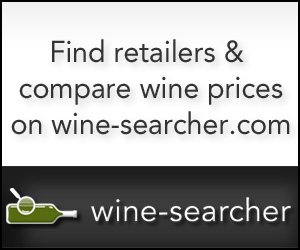 Explore Wine-Searcher
Wine-Searcher.com is the place to go online if you want to find where to buy a particular wine that interests you. What's more, Wine-Searcher.com offers so much more. It's well worth a visit just to discover its many features, including its popular list of the world's Top 10 Best Value Wines.
Good wines we've tried under $10.99!
Want tips to still more good, inexpensive wines? Here are Wine-Searcher links to vendors and prices for a bunch more wines for $10.99 or less that I've told you about in recent years. In some cases the prices may have risen over the $10.99 mark since I reviewed them, but they should still be excellent bargains. Please tell us about your favorites!
Sponsor the Wine Advisor.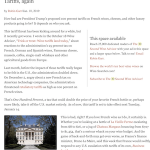 We appreciate your support
Support The 30 Second Wine Advisor and help us pay the rent while reaching 25,000 dedicated readers with your sponsorship message in this space, at the top of this E-letter, and on our social media. If you're an established business in wine, food, and similar ventures, there's no better way to focus your message toward an audience that comes here for just those topics. See our Sponsorship Page, or email Robin Garr for more information.
Wine Forum and Social Media
If you have questions, comments or ideas to share about today's article or wine in general, you're always welcome to drop by our online WineLovers Discussion Group, the Internet's first and most civil online community.
Discussions are open for public viewing, but you must register to post. If you're a Facebook user, you can join our forum with a single click! All you need to do is visit the forum and click "Social Login" at upper right.
We'd also be delighted to have you visit and "like" our WineLovers Facebook Page. This way you can get Facebook notifications when there's a new The 30 Second Wine Advisor issue or a topic of particular interest on the WineLovers Discussion Group (WLDG).