Don't worry, I'm not turning against wine. I'm answering a question: Why do my wine reports usually begin with a few words about the wine's color and appearance?
---
Thanks for your support!
• Hello from The 30 Wine Advisor! I'm delighted to have you all as readers of this biweekly edition, which will always be free, as it has been for the past 25 years. If you'd like to offer additional support, I'd be honored to have you upgrade your status to paid subscriber. As a paid subscriber you'll receive an e-letter every week, including our new paid-tier edition with notes on wines of exceptional value in the $20=$40 range, and the ability to post comments for immediate discussion. I hope you'll seriously consider a paid subscription. I appreciate you!
---
I get this question surprisingly often. Apparently many newcomers to wine appreciation – and even some experienced tasters – wonder why wine-tasting notes usually devote a few words (or more than just a few) to the wine's color, clarity, even its shade at the edge.
After all, as jokesters often say, you don't taste with your eyeballs!
In fact, you don't have to take note of the wine's appearance to enjoy it. Many people go straight to the serious part: The way the wine smells and tastes. But there are some good reasons to take a quick look before we sniff.
The first issue is practical: A quick check on the wine's appearance color may signal a problem. A hazy, cloudy, even murky glass might herald contamination or an unwanted secondary fermentation.
It's also worth noting whether the color is typical of the grape or style. Pinot Noir, for example, is often, though certainly not always, relatively light in color. An exceptionally dark Pinot might indicate an idiosyncratic wine in the glass. It would be very odd, on the other hand, to find a translucent Shiraz, a wine that's customarily dark.
This is why standard wine-scoring sheets like those used in judging wine competitions usually allocate a certain number of points – often from one-tenth to one-fourth of the total score – to its appearance.
And one more thing, perhaps more romantic than scientific, but still important: Wine tasting is a pleasure that shouldn't be rushed. Wine lovers could easily restate the old folk wisdom about taking time to smell the roses as "slow down to gaze upon the wine."
Like an actor getting centered in the role or an athlete putting on a game face, pausing to examine the wine helps focus more clearly on the ritual of smelling, tasting, and reflecting. And it's no coincidence, I think, that the vocabulary of wine colors tends toward metaphors rhat evoke luxury and beauty: Precious stones (garnet, ruby, emerald), ornamental metals (brass, bronze, gold), and good things to eat (honey, caramel).
Still don't think color matters? Think about this: Would you enjoy your wine as much if you had to sip it from a black glass?
Next time you pour a glass, have a look and see what you see. Here's this week's tasting, a dark but delicious Australian wine from Barossa. It's a very good value.
Today's Tasting Report
Barossa Valley Estate 2020 Barossa Valley "GSM" ($12.99)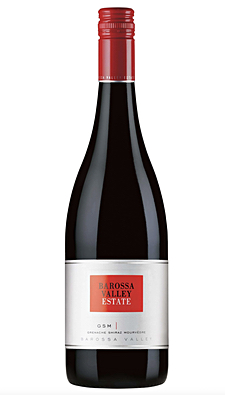 A blend of 42% Grenache, 30% Shiraz, and 28% Mourvèdre ("GSM") that's Australia's nod to France's Southern Rhône Valley reds, this impressive value from Barossa Valley Estate is a dark reddish-purple color with a reddish edge. Ripe, appetizing strawberry and raspberry aromas show first, with hints of pomegranate and red plum peeking through. It's dry and a bit hot on the palate – we can thank its 14.5% alcohol for that – and a very light chill might help. It's a minor complaint in a structured, acidic flavor that follows the nose and adds spice from subtle, not overwhelming French oak. U.S. importer: Delegat USA Inc., San Francisco. (July 27, 2023)
FOOD MATCH:
This hearty red wine invites a match with beef or game or flavorful cheeses. It was good for a caprese pasta for us but probably would have been even happier with more hearty fare.
WHEN TO DRINK:
The winery says this wine is made to enjoy upon release but will also reward further cellaring. I wouldn't sock it away for a decade or more, but three to five years in a good cellar might be worth a try.
VALUE:
It's a very good value at Wine-Searcher.com's $14 average U.S. retail,; prices under $10 at a few vendors might justify a bargain hunt.
WEB LINK:
Here's the winery's tech sheet on the 2021 vintage, which shouldn't be far out of line with this 2020.
FIND THIS WINE ONLINE:
Check prices and find vendors for Barossa Valley Estate "GSM" on Wine-Searcher.com.
Follow this Wine-Searcher link to read more about Barossa Valley and find listings for dozens of other wines from the region.
You'll find more information about Grenache-Syrah-Mourvèdre blends at this Wine-Searcher link.
Find the wines you want
Explore Wine-Searcher
Wine-Searcher.com is the place to go online if you want to find where to buy a particular wine that interests you. What's more, Wine-Searcher.com offers so much more. It's well worth a visit just to discover its many features, including its popular list of the world's Top 10 Best Value Wines.
Good wines we've tried under $10.99!
Want tips to still more good, inexpensive wines? Here are Wine-Searcher links to vendors and prices for a bunch more wines for $10.99 or less that I've told you about in recent years. In some cases the prices may have risen over the $10.99 mark since I reviewed them, but they should still be excellent bargains. Please tell us about your favorites!
Sponsor the Wine Advisor.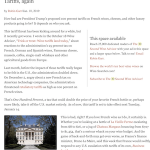 We appreciate your support
Support The 30 Second Wine Advisor and help us pay the rent while reaching 25,000 dedicated readers with your sponsorship message in this space, at the top of this E-letter, and on our social media. If you're an established business in wine, food, and similar ventures, there's no better way to focus your message toward an audience that comes here for just those topics. See our Sponsorship Page, or email Robin Garr for more information.
Wine Forum and Social Media
If you have questions, comments or ideas to share about today's article or wine in general, you're always welcome to drop by our online WineLovers Discussion Group, the Internet's first and most civil online community. Discussions are open for public viewing, but you must register to post. To request registration, please contact me at wine@wineloverspage.com, tell me your name, mention the Wine Advisor, and briefly say why you'd like to participate in the forum. Sorry about the minor red tape, but this is our simple, low-tech way to deter spammers and bots.
We'd also be delighted to have you visit and "like" our WineLovers Facebook Page. This way you can get Facebook notifications when there's a new The 30 Second Wine Advisor issue or a topic of particular interest on the WineLovers Discussion Group (WLDG).